NHL lockout: Players on NHL contracts told to secure housing for entire AHL season
Several young NHL players in the New Jersey Devils and Columbus Blue Jackets organizations have been told to find permanent housing for the American Hockey League season. That doesn't sound encouraging.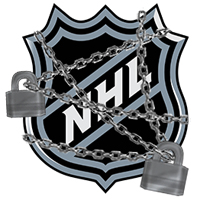 In the end this might not mean much, but this piece of news certainly doesn't sound encouraging if you're hoping for a quick end to the NHL lockout.
David Shoalts of the Globe and Mail reports on Friday that several young players in the New Jersey Devils and Columbus Blue Jackets organizations currently on NHL contracts, including Adam Larsson, Adam Henrique, Jacob Josefson, and Mattias Tedenby, have been told by their organizations to secure housing for the entire American Hockey League season where they will be playing for the duration of the lockout.
Many of the players mentioned played significant roles in the NHL last season and would be locks to be with the big club once the season begins. In the case of Henrique, he was a finalist for the Calder Trophy as the NHL's rookie of the year and was New Jersey's fourth-leading scorer during the regular season.
If the NHL and NHLPA ever get serious about discussing key economic issues and can hammer out an agreement, all of this stupidity can end very quickly. But that doesn't seem to be happening anytime soon. This is just another nugget of information to brighten your day and give you some warm and fuzzy feelings about when you might actually see NHL hockey again.
For more hockey news, rumors and analysis, follow @EyeOnHockey and @agretz on Twitter and like us on Facebook.
The University of Denver star and Hobey Baker Award winner is drawing interest

Intrigue is high in Arizona after a wild offseason, but expectations should still be tempe...

Players are set to give personalized messages for Adidas' former hockey equipment brand
The 40-year-old center is returning to the Wild after a successful run in Pittsburgh

Edmonton locks up its 21-year-old RFA a month after McDavid's historic extension

Even with a new coach and added veteran help, the Canucks have a long road ahead