NHL lockout: Report: Gary Bettman wants deal done by Friday
Nick Kypreos reports Gary Bettman wants a deal done by Friday and that coaches have called players telling them to get ready.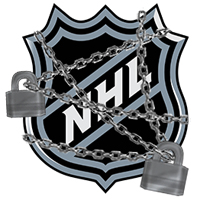 The feeling around the NHL labor talks has taken a complete 180 in the past couple of days to the point that people are losing the "cautious" approach in "cautious optimism." People like Sportsnet insider and former player Nick Kypreos.
Wednesday afternoon just before Gary Bettman delivered his 30-second update on the negotiations, Kypreos reported on Sportsnet TV that he's hearing a deal should be done very soon.
"Apparently Gary is ready to get a deal done," Kypreos said. "He wants this thing done Friday. Friday!"
Now we're talking. Perhaps WBZ Boston's Steve Burton really was onto something earlier this week.
From the beginning of the lockout the mantra that many have held onto is that a deal will be made when the two sides are good and ready. Before this, for some reason, they weren't good and ready. But if Bettman is adamant that he wants to finish these negotiations now then you can expect them to stay hard at work until this is solved and pen is put to paper.
Oh, but that wasn't all Kypreos reported. He also said he has heard -- from players -- that coaches have begun calling players to let them know to get ready for the season because it's coming. Now that would qualify as illegal contact with the lockout in place, but that's the least of the worries at this point.
But it's still illegal, and the NHL doesn't like it.
Was just told by an NHL Coach, that since @realkyper reported Coaches contacting players, the teams have been warned to cease and desist

— John Shannon (@JSportsnet) December 5, 2012
This also lends more credence to Kypreos' report. Clearly the motivation behind that message is it's against the rules for coaches to talk to players about hockey right now, but you have to wonder if part of it isn't because of superstition. I don't want to jinx this -- it's something I'm wary of doing as I'm as stupid-stitious (as my dad would say) as they come.
The two reports from Kyrpeos lead to one conclusion: Optimism hath runneth over. But before you get too excited just remember: The deal hasn't been done yet and as Steve Fehr said Tuesday night, we don't want to paint a rosier picture than it is. Still, it's hard not to get excited right now about what's going on.
H/t to Edmonton Journal
For more hockey news, rumors and analysis, follow @EyeOnHockey and @StubitsCBS on Twitter and like us on Facebook.
The former Boston Bruin was the first black player to play in the NHL

Inclement weather led to the Charlotte Checkers and Bridgeport Sound Tigers playing in front...

The NHL chose the Detroit rocker as its All-Star Game entertainment and not everyone is th...
NHL fans from all over seem to agree on one thing: Hating Kid Rock

The team tweeted on Monday that Shaw would be re-evaluated in 7-10 days

The Montreal forward was hospitalized after taking a Zdeno Chara slap shot to the head