NHL lockout: Sides break after five hours Sunday, won't meet Monday after all
The NHL and NHLPA met for a third straight day on Sunday in New York, spending five hours at the bargaining table finishing a long weekend of CBA talks.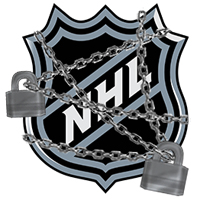 The NHL and NHLPA met for a third straight day on Sunday in New York, spending five hours at the bargaining table finishing a long weekend of CBA talks.
It was thought the sides would begin discussing the more core economic details on Sunday after spending Friday and Saturday discussing the smaller items of the CBA, but turns out that didn't happen.
The topic remained dealing with the other facets that go into an agreement beyond how to split the hockey-related revenue (and what even constitutes HRR). Things like health and safety issues and even further talks on drug testing.
Actually, Gary Bettman and NHLPA head Donald Fehr weren't even in attendance Sunday.
'We're dealing with micro issues, things that don't reach their level," NHL deputy commissioner Bill Daly said.
And there won't be any meetings on Monday, as was thought early Sunday. The NHLPA was going to suggest it, but the NHL won't be able to swing it.
Peripheral CBA matters discussed today. Steve Fehr of NHLPA says they offered to meet Mon. but nothing on sked cuz NHL has "homework" to do

— Pat Leonard (@NYDNRangers) September 30, 2012
So much for being available to negotiate 24/7 as the NHL has said previously.
OK, we kid a little bit there since there was probably a lot of information to digest after three consecutive days of meetings. Remember, the NHL has 30 constituents who need to know what's going on.
NHL Lockout
| | |
| --- | --- |
| | |
More NHL coverage
Keep in mind, no meetings on Monday isn't necessarily a bad thing. This isn't a situation where the talks are breaking off because of disagreements, the NHL just needs some more time to gather itself after a long weekend of talks. They will try and find a time to meet again soon.
With no talks scheduled for Monday, you can pretty much kiss the start of the season good bye, if you hadn't already. The first game of the season is scheduled for Oct. 11 and if they aren't going to reach a new deal on Monday (not going to happen regardless if they meet or not) there is not much time before the season is supposed to start.
The good news to take away from this? They did actually make some progress on what was discussed. For everybody trying so hard to find the silver lining in all of this, any progress is music to the ears.  The hope will remain that some minor agreements lead to bigger agreements. We shall see.
Remember, they are at least talking again, which is where you have to start to get a deal done. After two weeks of nothing, talking about the non-economic issues is a breath of fresh air.
It might be frustrating to see them dealing with the non-economic issues but they have to be agreed upon in a new CBA as well, it's more than just splitting the hockey revenue. If it brings the sides together it beats them sitting at home in a stalemate over what to do on the HRR split. At least there's that.
For more hockey news, rumors and analysis, follow @EyeOnHockey and @StubitsCBS on Twitter and like us on Facebook.
Vladislav Yeryomenko was the Teddy Bear Toss goal scorer for the Calgary Hitmen

The Golden Knights are finally getting their No. 1 goalie back after a 25-game absence

Washington has won four straight, and the Kings are also on a tear right behind the Lightn...
The NHL says it's only interested in expanding to Seattle, but here's a look at all the moving...

The NHL says it is only looking toward Seattle for the next expansion team

The 33-year-old defenseman hopes to help find a cure for serious head injuries in athletes