NHL lockout: Talks to resume in New York on Wednesday morning
The NHL and NHLPA will resume their collective bargaining talks in New York on Wednesday morning.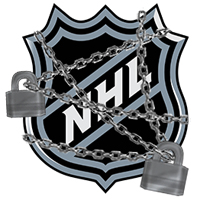 After Monday night's meeting to try and end the NHL lockout, a couple of things were clear. First, there were going to be more meetings this week, as deputy commissioner Bill Daly explained to CBSSports.com Tuesday morning.
Second, the NHL wanted to see a full proposal from the union.
That proposal could potentially come as soon as Wednesday as the NHLPA confirmed that the next meeting will happen at 10 a.m. on Wednesday morning in New York City. Following Monday's talks it was expected the next round of meetings could take place as early as Tuesday but the NHLPA wanted to take the day to strategize and have its own internal discussions.
The league has been waiting for the players to make another proposal for the first time since it made three separate proposals back in October, all of which were rejected by the NHL in a matter of minutes. The league wants to see where the players stand on the split of hockey-related revenue, as well as player contracting issues including the length of entry-level deals, maximum contract length, and salary arbitration.
Both remain significant hurdles for the two sides to clear before an agreement can be reached.
"We've never heard a full proposal from them," said Daly on Monday. "They have given us a variation of the same proposal on economics a couple of times and there was no change in that position. They are still suggesting that they are moving in our direction on economics, but until we know exactly what their position is on economics now, we think it's all tied together and would like to hear it all together."
It's getting to the point where the next round of regular season cancellations are imminent, and it's likely that could include the elmination of the 2013 All-Star game which is scheduled to take place in Columbus, Ohio. As of Tuesday, 326 regular-season games through the end of November have been canceled, as well as the Winter Classic in Ann Arbor, Mich.
The NHL's latest proposal was made with the intention of starting a shortened season on Dec. 1.
The Dec. 1 starting date is in theory still out there, but for that to happen a new deal would have be reached within the next couple of days, something that seems to have little chance of happening.
For more hockey news, rumors and analysis, follow @EyeOnHockey and @agretz on Twitter and like us on Facebook.
Stacia Robitaille says Donald Trump told her in an elevator that she was coming home with...

Vladislav Yeryomenko was the Teddy Bear Toss goal scorer for the Calgary Hitmen

The Golden Knights are finally getting their No. 1 goalie back after a 25-game absence
Washington has won four straight, and the Kings are also on a tear right behind the Lightn...

The NHL says it's only interested in expanding to Seattle, but here's a look at all the moving...

The NHL says it is only looking toward Seattle for the next expansion team