NHL lockout: Your daily hockey fix for Day 103
It's Day 103 of the NHL lockout. Devils GM Lou Lamoriello is 'embarrassed for the game' and what would happen to the draft with no CBA?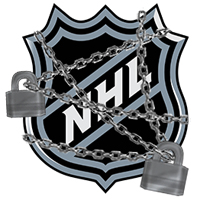 This is Day 103 of the NHL lockout, 2012 edition. Every day, we'll serve up some CBA talk and help you get your hockey fix. Let's begin, shall we?
CBA roundup
•  To date, the NHL has wiped out 626 regular-season games, lost the Winter Classic in Ann Arbor, Mich., and the All-Star weekend in Columbus.
•  There are people in the NHL such as general managers who are just stuck in the middle and all they can do is watch and wait for the NHL and union to settle this lockout. That doesn't mean that guys like Devils GM Lou Lamoriello can't be upset about it.
"I'm embarrassed for the game," Lamoriello told The Star-Ledger.

NHL deputy commissioner Bill Daly said no talks have been scheduled. With regular season games having been canceled through Jan. 14, the rest of the season will be scrapped unless the two sides can come up with a new CBA in the next two weeks.

"It's coming down to the wire right now," Lamoriello said. "We've just got to trust the people that are involved. I'm embarrassed we are where we're at. That's the best expression I can use."
Embarrassing is a pretty good way to put it, sadly. (Star-Ledger)
•  If this CBA mess somehow isn't sorted out by the time the draft comes around in late June of this year, we could have a real big mess according to Jim Matheson.
"There can't be a draft without a CBA. That's one of the things collectively bargained," said former NHL general manager Craig Button, now a draft guru for TSN.

"The NHL could still implement a draft regardless of having no CBA, but the NHLPA could say no and then everybody's a free agent. That would be messy. What if they say there's a bidding situation for the junior players? It's far-fetched and I don't think it would happen, but ..."

Then we'd have a Justin Schultz type of scramble for players like centre Nathan MacKinnon in Halifax, defenceman Seth Jones in Portland or Finnish centre Alexander Barkov. All three are playing at the world junior championship in Ufa, Russia.
It would be interesting, sure, but pure chaos. (Edmonton Journal)
•  Well, here's an interesting idea from Becca H at SB Nation, and one that stirred quite a debate on Twitter on Wednesday. Maybe it's time to give a woman a chance in the NHL negotiations. (Anaheim Calling)
•  What's a player like Matt Cooke up to during this lockout? Shelley Anderson asked the Penguins forward. (Pittsburgh Post-Gazette)
•  With the Maple Leafs not using the Air Canada Centre in Toronto, the AHL's Marlies did on Wednesday, playing to a packed house of 18,800. That's probably to be expected in Toronto but it shows there are still plenty of fans of the game remaining. The Marlies beat the Hamilton Bulldogs, 3-2. (Toronto Star)
Hockey fix
One of the best playoff series last year, especially in terms of drama and excitement, had to go to the Rangers and Senators for their first-round series. It was tight the whole way through as the eighth-seeded Sens had the Rangers sweating, particularly after Chris Neil did this in OT of Game 2.
KHL update
Wednesday featured a matchup between Ilya Bryzgalov and Sergei Bobrovsky, the former Flyers tandem. Thanks to help from Alexander Radulov and Pavel Datsyuk, Bryzgalov's CSKA Moscow came out on top in OT over SKA St. Petersburg, 2-1.
For more hockey news, rumors and analysis, follow @EyeOnHockey and @StubitsCBS on Twitter and like us on Facebook.
Players are set to give personalized messages for Adidas' former hockey equipment brand

The 40-year-old center is returning to the Wild after a successful run in Pittsburgh

Edmonton locks up its 21-year-old RFA a month after McDavid's historic extension
Even with a new coach and added veteran help, the Canucks have a long road ahead

Unlike expansion teams before them, the Knights have enough talent to entertain right away

Brian Lawton says he 'would not be surprised' if Boston deals its young star to end contract...