NHL lockout: Your daily hockey fix for Day 109
It's Day 109 of the NHL lockout. Today is the deadline for the players to file their disclaimer of interest as negotiations continue.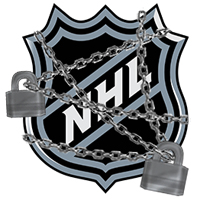 This is Jan. 2, Day 109 of the NHL lockout, 2012-13 edition. Every day, we'll serve up some CBA talk and help you get your hockey fix. Let's begin, shall we?
CBA roundup
•  In total, the NHL has wiped 626 games off the schedule, including the Winter Classic, which should have been played Tuesday, and All-Star weekend in Columbus.
•  Wednesday represents another deadline in the labor talks, aand the players control this deadline. Remember how they voted in favor of allowing the executive board to file a disclaimer of interest?
That is the deadline for the NHLPA to file its Disclaimer of Interest in court. And, if the union sees an end to this gong show, the chances decrease, significantly, that the filing gets made. If things devolve into a Fugitive-style train wreck, well, the lawyers get even busier.
If the players don't use the tactic they could always do it again and even if they do file a disclaimer of interest that doesn't mean negotiations couldn't continue through regular avenues, but it would complicate the process. Gary Bettman said on Tuesday night that the NHL wasn't concerned about it. (CBC)
•  Since it seems to change all the time, what exactly are they fighting over at the moment? David Shoalts breaks it down.
The key issues for the players are the drop in the salary cap in 2013-14, the first full season since the lockout began, and what they will lose in salary through escrow. In their latest offer, the owners called for a pro-rated $70-million (all currency U.S.) cap for whatever length this season is, with the cap dropping to $60-million in 2013-14. Both sides have already agreed to a 50-50 share of league revenue and the $60-million cap is based on the $3.3-billion in revenue the NHL earned in 2011-12, albeit split 50-50 with the players.
The year-to-year salary variance is also still an issue. Shoalts reports that if the owners would agree to a cap at $67 million instead of $60 million then they would agree to go 10 years on the length of the CBA, another lingering issue. (Globe and Mail)
•  Former MLB commissioner Fay Vincent knows Donald Fehr from their time in baseball. While he wasn't the commissioner in 1994 during baseball's strike, Bud Selig was, he is still very familiar with Fehr. He had some interesting comments to David Pollak.
"He is a man of the left politically and temperamentally," Vincent said of Fehr. "He's very much convinced there is moral right on the side of the working player and that there are moral defects, if you will, on the side of the owners, the capitalists in baseball or hockey."

At the same time, he said owners make a mistake when they dig in their heels in negotiating with players -- in baseball or hockey.

"The insight that everybody comes to ultimately is that without the players there is no game," Vincent said. "And you can fight with them only so long because you can't get along without them. If you ever want to have a game and you're an owner, you have to give them their way."
Vincent also suggested the owners make the best deal they can now as the damage is serious. (San Jose Mercury News)
•  If a deal gets done in the next couple of days to save a season, the belief is that no exhibition games will be played, they'll just hop right into the compacted schedule. But Sidney Crosby would like to have a tune-up or two.
Crosby said he would like to have two or three exhibition games to prepare for the ones that count, and to reduce the chances of players being injured because they don't have an opportunity to get ready for the rigors of a compressed schedule.

"When you're playing your team's system against an actual opponent, not your own teammates, it's a little different," he said. "You do get something from that.

"[Whether exhibition games are played] is something that would have to be negotiated and talked through with everyone. You have to find that balance of making sure you're ready. Do you possibly miss other games [in the regular season] because you're not prepared?"
It likely won't happen but if there are exhibition games, the league can't even consider charging people for those tickets. (Pittsburgh Post-Gazette)
Hockey fix
In 2007 Jeremy Roenick became just the third American player to reach the 500-goal milestone in his NHL career, hitting the mark as a member of the San Jose Sharks. For a goal-scorer such as himself, it was not at all how you'd expect it to be but they call count.
•  Games have been canceled, and your favorite players are overseas, but you can still see how your team would be doing. PredictionMachine.com uses its play-by-play technology to simulate each game from the original schedule and predict the outcomes. Just because the NHL isn't playing on the ice doesn't mean we can't play the games. So, here are the "results" from the games that were scheduled for Wednesday.
Wednesday's schedule
Winner
Winner record
Loser
Loser record
Wild 8
15-23-7
Jets 1
12-22-5
Blackhawks 2
26-11-3
Rangers 1
25-10-5
Predators 2
26-13-4
Coyotes 1
23-12-2
Flames 4
12-24-7
Avalanche 3
13-23-4
Bruins 9
29-8-1
Oilers 0
17-20-9
Canucks 2
28-11-2
Blue Jackets 0
8-29-6
Kings 2
24-14-6
Ducks 1 (overtime)
13-24-4
And since it is Wednesday, here is the updated conference standings for the simulated season.
Standings
Place
East
West
1
Boston (29-8-1)
Vancouver (28-11-2)
2
Pittsburgh (28-9-3)
St. Louis (28-8-1)
3
Philadelphia (27-9-3)
Nashville (26-13-4)
4
N.Y. Rangers (25-10-5)
Detroit (26-10-3)
5
New Jersey (19-16-4)
Chicago (26-11-3)
6
Washington (19-19-3)
Los Angeles (24-14-6)
7
Carolina (17-22-7)
Phoenix (23-12-2)
8
Ottawa (18-18-3)
Edmonton (17-20-9)
9
Montreal (15-22-4)
San Jose (19-16-4)
10
Buffalo (14-22-3)
Minnesota (15-23-7)
11
Florida (11-25-9)
Calgary (12-24-7)
12
Winnipeg (12-22-5)
Colorado (13-23-4)
13
Tampa Bay (10-24-4)
Anaheim (13-24-4)
14
Toronto (8-26-8)
Dallas (10-28-4)
15
N.Y. Islanders (7-30-7)
Columbus (8-29-6)
For more hockey news, rumors and analysis, follow @EyeOnHockey and @StubitsCBS on Twitter and like us on Facebook.
A look at 10 veterans who figure to be on the market as Monday's deadline draws near

SportsLine's Mike McClure, a DFS pro with more than $1M in winnings, gives optimal lineup...

Pittsburgh finds itself a new third-line center as it looks to make a third straight run at...
The All-Star is one of the biggest names in the rumor mill, and reports say a move is on the...

The 38-year-old Luongo has been a longtime Parkland resident and is a father of two

This might be the new norm at the Winter Olympics, so here are three reasons why