NHL lockout: Your daily hockey fix for Day 4
Let's see what's new on Day 4 of the NHL lockout and take a look back at two of the great Ron Hextall's finest highlights.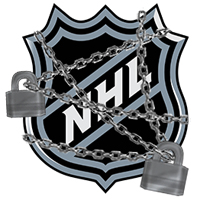 This is Day 4 of the NHL lockout, 2012 edition. Every day, we'll serve up some CBA talk and help you get your hockey fix. Let's begin, shall we?
CBA roundup
•  Well well, we actually might have some meetings between the sides today. Nick Cotsonika of Yahoo!Sports reports that now that the Jewish New Year holiday of Rosh Hashanah is over, the sides have an informal session planned for Wednesday. At least it's something. (@Cotsonika)
NHL Lockout
| | |
| --- | --- |
| | |
More NHL coverage
•  I think the title of this story from David Shoalts is fitting enough. "The most unnecessary lockout of them all." Not surprisingly, the story was popular among players on Twitter, many of whom retweeted the story with heaps of praise. (Globe and Mail)
•  Even though we're only four days into the lockout, people already are bracing for the entire season to be wiped out again. For writer Chris Selley that means making alternative plans for the Stanley Cup to be awarded. Yes, we're already at the point of devising plans for eight months from now. (National Post)
•  You want to see how serious the players and owners really are about getting a new CBA hammered out? So does Mark Spector who suggests the sides should just meet with a mediator and get this season going. From a fan perspective it sounds great but I doubt anybody would leave it up to a mediator to decide something as big as the future of the sport for the next six or so years. (Sportsnet)
•  We could have a controversy brewing with players trying to play overseas. To do so they need transfer cards to be given by the IIHF and thus far they aren't coming through, reports Dmitry Chesnokov. (Puck Daddy)
•  Back in North America, the NHLPA is working to restore the insurance coverages that the NHL took away from the players when the lockout began. This isn't insurance for playing overseas we're talking about here. No, this is the regular stuff like medical and dental insurance. (USA Today)
Hockey fix
Today we'll go back into the vaults a bit for a double shot of the great Ron Hextall. First up the first goal ever netted by a goalie who actually shot the puck.
Now, what else? A goalie fight.
For more hockey news, rumors and analysis, follow @EyeOnHockey and @StubitsCBS on Twitter and like us on Facebook.
Sign up now, and your name can be under the Golden Knights' skates, too!

Pittsburgh coach Mike Sullivan says the team also respects players' right to protest

Some familiar faces are back, but a cap-strapped summer left Chicago a little shakier than...
The Pittsburgh Penguins will put politics aside and visit the White House out of 'respect'...

NBC will reportedly be devoid of NHL game broadcasts between Feb. 7-26

The Winnipeg winger suggests Trump is going after 'the principles the U.S. was founded on'