NHL lockout: Your daily hockey fix for Day 43
This is Day 43 of the NHL lockout, 2012 edition. Today we revisit probably the greatest goal of last season courtesy of Matt Duchene.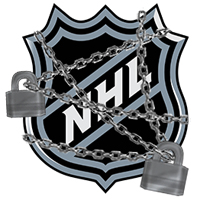 This is Day 43 of the NHL lockout, 2012 edition. Every day, we'll serve up some CBA talk and help you get your hockey fix. Let's begin, shall we?
CBA roundup
•  The lockout has eaten up a total of 423 games -- 97 preseason games and 326 regular-season games after the league announced the cancellation of the entire month of November. The good news here is that we probably won't have any more games canceled for a few weeks, so there's that.
• The NHL is locked out, games have already been canceled and your favorite players are overseas. You can still see how your team would be doing. PredictionMachine.com utilizes its play-by-play technology to simulate each game from the original schedule and predict the outcomes. Just because the NHL is not playing on the ice does not mean we cannot play the games. So, here are the "results" from the games that should have been played Sunday night.
Sunday night's schedule
Winner
Winner record
Loser
Loser record
Rangers 3
6-2-1
Senators 2 (overtime)
4-3-1
Hurricanes 4
3-5-2
Blue Jackets 0
2-5-2
Flyers 9
5-2-0
Sabres 0
1-6-0
Canucks 1
6-3-0
Lightning 0
1-6-0
•  The lockout talks have hit a stalemate once again with no end in sight. Part of that lies in the fact that Donald Fehr is now leading a pretty powerful union, certainly more powerful than anything the NHL has had to deal with. Everybody knew Fehr came to the party with a big reputation, but is it possible the NHL still underestimated him? Tim Panaccio spoke to a source familiar with the talks.
"This guy is the consummate pro. Cool Hand Luke. He has no tell. A great poker face. Has buy-in from the players. And rarely dabbles in rhetoric.

"If he does, there's a message and a purpose behind it. And the league has no idea what do with a guy like this." (CSN Philly)
•  Speaking of Fehr, he and NHL commissioner Gary Bettman both have some pretty big bugaboos in the their pasts, which could shape the tenor of these negotiations, Rob Rossi writes, and in a good way for people who just want to see hockey back.
"They have both had the biggest disappointments of their careers -- hockey an entire season, baseball the World Series," said James Dworkin, chancellor of Purdue University North Central in Indiana and publisher of 50 articles and two books on industrial and labor relations.

"You can look at what is going on with hockey and say, 'They will do it again because they did it before.' But these two men are smart enough to know that cannot happen.

"You can't lose something big twice." (Pittsburgh Tribune-Review)
•  Even still, every day that passes we're obviously closer to a season without hockey. Blackhawks captain Jonathan Toews has been one of the most outspoken players on the lockout but a few more of his Chicago teammates echo the sentiments that they can't believe this is happenning again. (Daily Herald)
•  It's hard to place blame and not put it on everybody around these negotiations in some form. But Adrian Dater, who is often neutral on issues like this, is not spreading out the blame. It all goes to one place.
Gary Bettman deserves ALL the blame for the league's stupid, ridiculous, foolish, embarrassing, dumb, idiotic, brainless, irrational, inane, half-witted, absurd, preposterous, insane and mad initial offer to the players -- the 43-percent, no arbitration, you-have-to-an-old-man-to-be-a-free-agent offer that also demanded one billion dollars in unmarked bills and a plane to Mexico.

That was what got this whole thing off to an ugly, poisonous start and it hasn't recovered much since. (Denver Post)
Hockey fix
For today's fix let's go back to what was, for my money, the goal of last season, Matt Duchene's absolute beauty against the Penguins. He makes it look easy.
KHL update
Saturday in the KHL brought us a great day from one of the NHL's goaltenders -- a seemingly rare thing in the KHL -- as Semyon Varlamov turned in a shutout effort. Oh, and Nail Yakupov is really, really good. The Oilers have a good one.
For more hockey news, rumors and analysis, follow @EyeOnHockey and @StubitsCBS on Twitter and like us on Facebook.
It's time to hook your favorite NHL fan up with some Black Friday deals

The Lightning have Steven Stamkos to thank, and the Blues should be extra grateful for Brayden...

The Sabres will face the Rangers at Citi Field on New Year's Day in these sharp threads
SportsLine's Mike McClure, a DFS pro with more than $1M in winnings, gives optimal lineup...

Without the star power of the NHL, America is banking on big contributions from some AHL, KHL...

Lincoln Financial Field will play host to the annual outdoor game on Feb. 23, 2019