NHL lockout: Your daily hockey fix for Day 58
This is Day 58 of the NHL lockout, 2012 edition, where Bobby Orr says shame on everybody if we can't get a deal (and we relive his epic Cup clincher).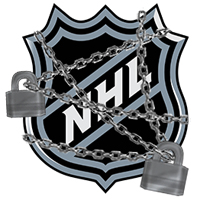 This is Day 58 of the NHL lockout, 2012 edition. Every day, we'll serve up some CBA talk and help you get your hockey fix. Let's begin, shall we?
CBA roundup
•  We're 58 days in, and the games-missed tracker remains at 326 plus the Winter Classic (that game doesn't get added to the total because it could still be played -- it would just be played at Joe Louis Arena as a regular game instead of an outdoor celebration.)
•  This is normally the part where we show you the simulated scores for tonight's slate of games, but seeing that today is Hall of Fame day in the NHL, there were no games scheduled for Monday night.
•  After Sunday's meeting on contractual rights went nowhere, we're starting to realize now this is going to provide as big a fight as anything on the economic side of the negotiations has, if not more. The owners are intent on reducing players' rights and obviously they players aren't in love with that. It could get ugly, especially if things are playing out as Larry Brooks reported over the weekend.
For this from an individual in the room for Friday's negotiating sessions and confirmed word-for-word by Slap Shots by a source across the aisle:

"Near the end of the meeting, Don [Fehr] said to Gary [Bettman]: 'Let me get this straight. Even if the players agree to every single component of the league's economic plan, we still don't have a deal unless we also agree to every one of your proposed changes to player contract rights?'"

To which, both of our sources reported, "Gary said: 'Yes.'"
Brooks has been perhaps the loudest supporter of the players all along so it's always important to note there is some one-sided storytelling here, however that's awfully concerning and would explain why Fehr said the give-and-take is gone. It's hard to believe any of this will be worth losing a whole season, though. (New York Post)
•  If your head is spinning from all that has gone on in these talks the past week or so, Bob McKenzie is here to provide one of the most in-depth recaps you'll find, with a dash of his own forecasts. It's not sunny.
And here's the rub. It's only going to get worse. With each passing day, the number of games we can play in a saved season goes down. The longer the lockout goes, the more bitter and angry the consumers are getting, arguably less likely to consume the NHL product at the same rate as before. (TSN)
•  One big reason why the talks started to return to their toxic feel was the league accusing Fehr of not being totally forthright with his constituents about what's going on and the NHL's offers. But Brayden Schenn, playing in the AHL for the time being, said Fehr is even keeping the AHL guys well in the know.
"He fully informs us. He comes out of the meetings and we've got an e-mail an hour after. It's not like he can lie about it either. He has Ron Hainsey and [Kevin] Westgarth and other guys who have been in on the meetings. He has nothing to hide." (Pro Hockey Talk)
•  The game's greats who are no longer playing are forced to join the rest of us and watch from afar. Guys like the great Bobby Orr are growing more tired and frustrated by the day.
"They have to accept that responsibility to sit down and get a deal done," Orr said. "Shame on them if they don't do that."

Orr went on to say that what many don't realize is how a lockout hurts so many people associated with the game beyond players and owners, from restaurant workers to those who help put on the games. (Globe and Mail)
•  The trickling of players overseas continues every day. You can add Blue Jackets defenseman Fedor Tyutin to the list as he signed with the KHL's Oblast Atlant. (Blue Jackets Extra)
Hockey fix
Considering the great Bobby Orr has spoken, we figured it's only right to relive one of the absolute greatest and most iconic moments in hockey history with the Bruins legend.
For more hockey news, rumors and analysis, follow @EyeOnHockey and @StubitsCBS on Twitter and like us on Facebook.
The former Boston Bruin was the first black player to play in the NHL

Inclement weather led to the Charlotte Checkers and Bridgeport Sound Tigers playing in front...

The NHL chose the Detroit rocker as its All-Star Game entertainment and not everyone is th...
NHL fans from all over seem to agree on one thing: Hating Kid Rock

The team tweeted on Monday that Shaw would be re-evaluated in 7-10 days

The Montreal forward was hospitalized after taking a Zdeno Chara slap shot to the head