NHL lockout: Your daily hockey fix for Day 60
This is Day 60 of the NHL lockout, 2012 edition. Brett Hull just wants them to get a deal done. In the meantime, watch the Oilers young guns tic-tac-toe their way to a beauty.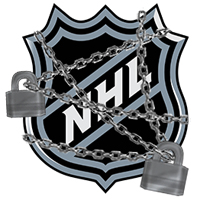 This is Day 60 of the NHL lockout, 2012 edition. Every day, we'll serve up some CBA talk and help you get your hockey fix. Let's begin, shall we?
CBA roundup
•  We're 60 days in, and the games-missed tracker remains at 326, plus the Winter Classic. (That game doesn't get added to the total because it could still be played -- it would just be played at Joe Louis Arena as a regular game instead of an outdoor celebration.)
•  Elliotte Friedman, in his latest edition of "30 Thoughts," adds his 2 cents in on why the league seems to be drawing a line in the sand over contract issues, the latest hot spot in these CBA negotiations.
While it's believed the league is willing to make some concessions on contracts (as long as it gets serious protection against Kovalchuk-like deals), all of this is tied into what it needs to give up elsewhere. The final stages of the world's worst-ever marathon affect one another. If the NHL bends on make-whole or on lost revenue, it may be less inclined to ease on contract length.

There's strategy in this. And if I was an owner, I'd want the league to try it, too -- although two months ago would have been preferable. Approximately 60 percent of the players are under contract for next season. By the summer of 2014, that number is down to around 25 percent. (CBC)
•  In case you haven't figured it out already (and you aren't one of them), people don't think very fondly of Gary Bettman these days. That's a big statement, I know. ESPN.com's Jeff MacGregor gave his take on Bettman's job and legacy. Let's just say it's not too positive.
Bettman's legacy will be $60 million league "relocation fees," a shell game of mishandled franchises and indifferent cities, ineptitude and cupidity and a National Hockey League too big in fact and too small in the imagination. And a long history of bungled union-busting. On behalf of his owners, whenever the CBA comes up for renewal it has been Bettman's practice to bring a gun to what should be a butter knife fight. And even those fights he loses. The game staggers on. In arenas built by taxpayers.

All due respect to the relevant parties, but any one of us could pick a fan at random out of the stands at an OHL game in Guelph or Kitchener or the 'Soo and find a better head and a better heart to serve the game of hockey. (ESPN)
•  Recently, Mark Recchi gave the union his unsolicited advice and said it should accept the deal on the table now, it won't get better. Another former great, Brett Hull, is on the same page in that a deal needs to get done now, as he told Jesse Spector.
"The game is great," Hall of Famer Brett Hull told Sporting News. "What needs to happen is, the owners and players need to be able to get together, and, OK, this is the third work stoppage in a relatively short period of time [since 1994]. They need to figure out right now how to fix it, and so it doesn't happen again, because, let's face it, we're not baseball, we're not football, we're not basketball. We're kind of the fourth kid in the major sport market, and if you keep doing this, the fans are going to leave -- and we need the fans.

"Everybody knows what's at stake, and everybody knows people are losing money -- I have friends who work in Dallas at the arena, and they're losing money. It's not just the owners and players. It's everybody." (The Sporting News)
•  Here's another example of how the lockout is hurting so many more people than just the players, owners and the fans who enjoy it. Businesses are feeling the sting of the lockout hard, like a restaurant in Glendale's Westgate area.
McFadden's Restaurant and Saloon at Westgate City Center usually commands a full house before and after Phoenix Coyotes games at the adjacent Jobing.com Arena.

The National Hockey League lockout is costing McFadden's between $18,000 and $25,000 per game, according to manager Aaron Hernandez. (Cronkite News Online)
•  Penguins player rep Craig Adams isn't getting discouraged away from the perceived progress-killing end to last week's negotiations. He spoke with Josh Yohe and it wasn't all full of doom and gloom.
"I think both sides are ready and willing to talk again," he said. "I think the meetings in New York were productive. We made progress on some issues. We got closer on some things. It was positive in that regard."

Adams has said many times that the NHL has been unwilling to partake in legitimate negotiations.

"Ready and willing to sit down and talk is different than being ready and willing to make a true effort to get a deal," Adams said. "We'll see what happens." (Pittsburgh Tribune-Review)
Hockey fix
We're not going to go back in time today but stay in the present, as in Tuesday. As you probably know, the Oilers are full of young stars they sent to the AHL during the lockout. That's where Jordan Eberle, Ryan Nugent-Hopkins and Taylor Hall combined for a pretty tic-tac-toe goal in Oklahoma City's overtime loss to the Toronto Marlies.
Simulated scores
•  Games have been canceled, and your favorite players are overseas, but you can still see how your team would be doing. PredictionMachine.com uses its play-by-play technology to simulate each game from the original schedule and predict the outcomes. Just because the NHL isn't playing on the ice doesn't mean we can't play the games. So, here are the "results" from the games that were scheduled for Wednesday night.
Wednesday night's schedule
Winner
Winner record
Loser
Loser record
Bruins 12
12-3-0
Senators 4
9-6-1
Capitals 8
8-8-1
Rangers 7 (overtime)
11-4-3
Blackhawks 2
10-4-1
Oilers 0
5-10-4
Ducks 2
6-9-1
Blue Jackets 1 (overtime)
3-10-2
For more hockey news, rumors and analysis, follow @EyeOnHockey and @StubitsCBS on Twitter and like us on Facebook.
Rage is all the rage in Montreal

Buffalo's 20-year-old phenom pulls off the highlight of the night against Vancouver

The North American love affair with Edmonton's superhuman center continues to grow
The defending Western Conference champion Predators are also heating up early in the year

The Oilers' young star remains seriously unfair

David Kelly, a Toronto-born hockey analyst, has strong advice for Edmonton vs. Chicago game...