NHL lockout: Your daily hockey fix for Day 64
This is Day 64 of the NHL lockout, 2012 edition. It's still too early to panic; impeach Gary Bettman; the union won't decertify; and TEEMU!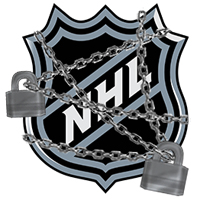 This is Day 64 of the NHL lockout, 2012 edition. Every day, we'll serve up some CBA talk and help you get your hockey fix. Let's begin, shall we?
CBA roundup
•  We're 64 days in, and the games-missed tracker remains at 326, plus the Winter Classic. (That game doesn't get added to the total because it could still be played -- it would just be played at Joe Louis Arena as a regular game instead of an outdoor celebration.)
•  Does all the rhetoric and gamesmanship have you feeling more and more worried that the NHL season is going to be completely canceled just like it was not even a decade ago? James Mirtle encourages you to back away from the ledge; it's not over yet at all.
The path to that shortened season isn't an easy one. It's going to involve plenty of ultimatums and leaks to the media about how this really is the last chance to get a deal done.

The fact is that we're so far from a full season being cancelled that it's not even worth contemplating at this point. If you're looking for a real timeline for when that becomes a possibility, we're probably looking at eight weeks from now -- which would take the talks (or non-talks) to Jan. 10 or so. (Globe and Mail)
•  The question that is on the mind of nearly every NHL fan for, oh, the last decade; can we impeach Gary Bettman? Bill Simmons took a look at the job that the commissioner has done and, well, let's just say he doesn't think too fondly of Bettman's work.
Gary Bettman needs to step down. No, we can't impeach him. Yes, we can continue to excoriate him. He's the worst commissioner in sports history, and really, it's going to remain that way unless Roger Goodell extends the NFL's season to 20 games, adds Wednesday- and Friday-night football to the schedule, pays a hitman to murder Jonathan Vilma, and gets outed for having a heated affair with his biographer, Peter King ... and even then, I'd probably still give the edge to Bettman.

If you want to talk about moratoriums, Gary, here's a better idea — step down and give us a lifetime moratorium. From you. (Grantland)
•  What about decertification, you might ask? There has hardly been any talk of it in the NHL after we saw the NFL and NBA players' unions use it as a tool in their lockouts. Larry Brooks reports that it has been discussed, but you can forget it.
We're told Don and Steve Fehr outlined three options for the players in the face of the NHL's ongoing militancy as follows, and in no particular order: 1) Decertification; 2) Capitulation; 3) Continued negotiations in an attempt to end the owners' lockout.

Sources report that few players expressed interest in opening Doors 1 or 2. Rather, an overwhelming number of players on the call directed union leadership to continue on the path through Door No. 3. (New York Post)
•  Sidney Crosby keeps trying, but he just can't figure this lockout out, as he told Rob Rossi.
"It's been tough because you have to try and understand both sides, but on top of that I'm a player," Crosby said. "Being all these things combined, and I'm a fan too, you have to try and weigh all that.

"I've really tried to understand everyone's position. That's why, after doing that, it's been pretty frustrating -- because I really believe this could have been an easier process."
Amen. (Pittsburgh Tribune-Review)
•  The NHL is hurting itself more and more with each passing day of this lockout. It has left Sam Carchidi little option but to rip the league and players a new one in his latest column, imploring the sides to strike a deal for the good of the game.
Your rhetoric has gotten older than the Phillies' roster.

Your bickering has become as annoying as the guy who whines about his fantasy football injuries.

Your lack of progress and your disregard for the fans -- the folks who supplied you with a record $3.3 billion in revenue last season -- have threatened to put hockey somewhere between badminton and roller derby on sports' popularity chain.

Shame on you. (Philadelphia Inquirer)
Hockey fix
The worst potential casualty from the lockout? If Teemu Selanne retires without ever playing another NHL game, as he hinted will be the case if the whole season is axed. Yesterday we had some of Teemu's finest and today we're adding one more because, really, who doesn't love them some Teemu?
Simulated scores
•  Games have been canceled, and your favorite players are overseas, but you can still see how your team would be doing. PredictionMachine.com uses its play-by-play technology to simulate each game from the original schedule and predict the outcomes. Just because the NHL isn't playing on the ice doesn't mean we can't play the games. So, here are the "results" from the games that were scheduled for Sunday night.
Sunday night's schedule
Winner
Winner record
Loser
Loser record
Capitals 1
9-9-1
Panthers 0 (overtime)
7-10-4
Rangers 3
13-4-3
Jets 1
6-9-4
Ducks 1
8-9-1
Kings 0
11-6-4
For more hockey news, rumors and analysis, follow @EyeOnHockey and @StubitsCBS on Twitter and like us on Facebook.
The University of Denver star and Hobey Baker Award winner is drawing interest

Intrigue is high in Arizona after a wild offseason, but expectations should still be tempe...

Players are set to give personalized messages for Adidas' former hockey equipment brand
The 40-year-old center is returning to the Wild after a successful run in Pittsburgh

Edmonton locks up its 21-year-old RFA a month after McDavid's historic extension

Even with a new coach and added veteran help, the Canucks have a long road ahead