NHL lockout: Your daily hockey fix for Day 67
This is Day 67 of the NHL lockout, 2012 edition. In case you didn't know, it's a big day in labor negotiations.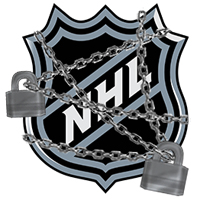 This is Day 67 of the NHL lockout, 2012 edition. Every day, we'll serve up some CBA talk and help you get your hockey fix. Let's begin, shall we?
CBA roundup
•  We're 67 days in, and the games-missed tracker remains at 326, plus the Winter Classic. (That game doesn't get added to the total because it could still be played -- it would just be played at Joe Louis Arena as a regular game instead of an outdoor celebration.) The number of canceled games is dangerously close to rising again.
•  All expectations are that the NHLPA will show up to its morning meeting with the NHL today and present a new CBA offer, just as the NHL had requested. In case you didn't know, this is kind of a big day. It could be the breakthrough we've waited for, or it could be just another day of dashed dreams. Kevin Allen of USA Today explains.
Today will be the most pivotal day in these negotiations because the NHL Players' Association is at the point where executive director Donald Fehr and players probably can negotiate their best deal without risking a financial Armageddon.

Two things have to occur today to provide the NHL with a chance to start the 2012-13 season in the foreseeable future. First, the players will have to move off their demand for a guarantee that their take won't fall below the $1.883 billion they received last season and embrace the idea of a percentage-linked system. Owners aren't going to back off on their desire for a 50-50 split. Owners want to see a full proposal from players that addresses that objective. (USA Today)
•  Of course, it could easily just be another day of seeing the season slip further and further away. The NHL wants what it wants and if doesn't see it then it will still be ugly, says Larry Brooks of The New York Post.
As negotiators for the NHL and NHLPA meet Wednesday morning in Manhattan, here's a percentage for you to hang your hat on: zero.

As in, there is a zero percent chance talks toward ending the lockout will gain traction unless the union presents an offer that features a 50-50 split of hockey-related revenue, and sooner in the deal rather than later.

If the NHLPA, which caucused yesterday, doesn't meet what is essentially a league-imposed guideline to link to percentage-of-the-gross, today's meeting will end quickly. So would any sense of optimism that a 2012-13 season of at least 60 games might be played. (New York Post)
•  So where do the differences lie at the moment and who is waiting to see/hear what? Elliotte Friedman of CBC Sports breaks down where these talks stand and what could happen to make things go right. (CBC)
•  John Buccigross is known for being an anchor on SportsCenter which gives no love to hockey, but Buccigross is a massive hockey fan who gives the sport as much attention as he can. He wrote an impassioned piece about the lockout and how it's tainting the NHL, not hockey, but both will feel the damage.
I and many other adults will now be distrustful of the NHL as long as the principle principals remain. Like baseball was after its canceled World Series, the game has been irrevocably stained. The scarlet letter is "G" for "greed." Some baseball fans never came back after the 1994 strike that canceled a World Series and ended all strikes. Now there are only lockouts. Or really contracts that end. Leagues can't afford to work on expired agreements because some teams can't afford to bleed more money and leagues don't want players striking before the playoffs like the baseball players did in 1994.

As with baseball fans not forgetting 1994, NHL fans won't forget this time around. The truly sad part is that some people will not just leave the NHL but leave the sport entirely. All hockey suffers when the head is severed. (ESPN)
•  We hear a lot about the Sun Belt teams and how they are the main reason behind the lockout, trying to ensure their viability. Joshua Cooper of The Tennessean asked a Vanderbilt economics professor who explained that yes, it is a factor.
"On the revenue side, the Sun Belt clubs have been placed in mid-markets with nontraditional hockey fans. This reduces average club revenue and increases its volatility. Risky cash flow is worth less than certain cash flow in financial terms.

"On the cost side, the addition of nine teams in nine years increased the demand for relatively scarce skilled hockey talent, and as a result player salaries exploded from 1995 to 2004.

"The purpose of revenue sharing is to remedy the first problem, and the imposition of the hard salary cap is designed to remedy the cost side of the problem. In the sports business, cash flow certainty is critical on both the revenue and cost sides of the equation." (The Tennessean)
•  In the lockout, a moratorium was placed on communication between players and team employees. But what if you are a player, such as Ryan Malone of the Lightning, and your father is a team employee, what then? Thankfully some level of sanity has prevailed and the Malones can keep in touch. From Dave Molinari:
Now, an NHL official confirmed that the regulations apply only to discussions of "official business," so Greg Malone isn't in danger of being fined if he asks his son to, say, pass the mashed potatoes.
Good, that should make Thanksgiving a much more pleasant experience. (Pittsburgh Post-Gazette)
Hockey fix
One of my most favorite moments in NHL history (don't judge me): Oilers coach Craig MacTavish vs. Harvey the Hound. Sure, there is no actual hockey in today's clip, but still great.
KHL update
Simulated scores
•  Games have been canceled, and your favorite players are overseas, but you can still see how your team would be doing. PredictionMachine.com uses its play-by-play technology to simulate each game from the original schedule and predict the outcomes. Just because the NHL isn't playing on the ice doesn't mean we can't play the games. So, here are the "results" from the games that were scheduled for Wednesday night.
Wednesday night's schedule
Winner
Winner record
Loser
Loser record
Sabres 6
5-12-1
Blue Jackets 2
4-12-3
Bruins 4
15-3-0
Islanders 3
3-15-4
Flyers 5
14-4-0
Senators 1
10-8-2
Penguins 7
16-3-1
Devils 0
10-7-2
Capitals 9
10-9-1
Jets 6
6-10-4
Lightning 4
5-11-0
Hurricanes 2
8-12-3
Rangers 5
14-4-3
Panthers 0
7-11-4
Blues 3
11-6-1
Red Wings 2 (overtime)
14-5-1
Predators 7
10-9-3
Stars 3
4-17-3
Avalanche 1
4-14-2
Maple Leafs 0
3-14-2
Coyotes 1
12-4-0
Oilers 0
8-10-4
Kings 3
12-6-4
Blackhawks 1
11-7-1
For more hockey news, rumors and analysis, follow @EyeOnHockey and @StubitsCBS on Twitter and like us on Facebook.
Washington has won four straight, and the Kings are also on a tear right behind the Lightn...

The NHL says it's only interested in expanding to Seattle, but here's a look at all the moving...

The NHL says it is only looking toward Seattle for the next expansion team
The 33-year-old defenseman hopes to help find a cure for serious head injuries in athletes

Chicago becomes the latest NHL club to earn an evaluation of $1 billion or more

The city council has approved a $600 million redevelopment project for KeyArena