NHL lockout: Your daily hockey fix for Day 70
This is Day 70 of the NHL lockout, 2012 edition. Every day, we'll serve up some CBA talk and help you get your hockey fix.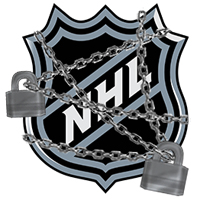 This is Day 70 of the NHL lockout, 2012 edition. Every day, we'll serve up some CBA talk and help you get your hockey fix. Let's begin, shall we?
CBA roundup
• It's another big round number in the NHL lockout as it reaches Day No. 70.
The NHL has now missed 422 regular-season games, lost the Winter Classic in Ann Arbor, Mich., and the All-Star weekend in Columbus, Ohio.
Including the games missed this season, that brings the NHL's total since 1992 up to 2,120 over a total of 494 days (and counting). No other sports league in North America has missed more than 938 games (that would be Major League Baseball, which lost all of them during the 1994 players strike). You're truly in a league of your own, NHL. Bravo.
• Dallas Stars forward Ray Whitney tells Pierre LeBrun of ESPN.com the NHL is acting like "schoolyard bullies." Whitney has experienced every work stoppage in NHL history, including the 10-day players' strike in 1992.
"To be out this long, for a game that was thriving, to be doing this kind of damage to the league makes no sense to us as players," Whitney told LeBrun. "To me, it just shows a lack of respect for the game by the people in charge. They're not really hockey people; they didn't grow up loving the game of hockey." [ESPN]
• Everybody loses money during a lockout, and that includes the cities that host NHL teams. Pittsburgh, for example, is reportedly losing $2.1 million in its economy for every Penguins home game that is lost. [Tribune-Review]
• Rumors of decertification of the players' union started to surface late this week. Along with that came fears that, if the NHLPA goes in that direction, it would spell the end of the 2012-13 season. Deputy commissioner Bill Daly said pretty much the same thing on Friday. But really, what else is he supposed to say? The players are using decertification -- or just the threat of it -- as a negotiating tactic, and the NHL will, of course, do the same thing with the threat of cancelling the entire season. Here, Cam Charron at Backhand Shelf takes a look at why decertification doesn't necessarily mean the end of the season. [Backhand Shelf]
Hockey fix
Since today is Day 70 of the lockout, here is how the 1970 playoffs came to an end. There is a chance you've seen this play once or twice ...
For more hockey news, rumors and analysis, follow @EyeOnHockey and @agretz on Twitter and like us on Facebook.
Unlike expansion teams before them, the Knights have enough talent to entertain right away

Brian Lawton says he 'would not be surprised' if Boston deals its young star to end contract...

It turns out Phil does love his hot dogs, especially when they're in a Stanley Cup
The Avs have a long way to go after a historically bad 2016-17 outing

Murray died Saturday at the age of 74

Hosting an apparent TV night with his girlfriend, Murray is missing one thing -- a plugged-in...