NHL lockout: Your daily hockey fix for Day 72
This is Day 72 of the NHL lockout, 2012 edition. Is the response to the lockout getting apathetic? Happy birthday, Chris Osgood!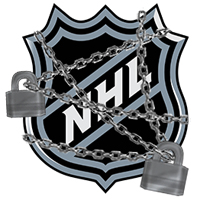 This is Day 72 of the NHL lockout, 2012 edition. Every day, we'll serve up some CBA talk and help you get your hockey fix. Let's begin, shall we?
CBA roundup
•  The NHL has now canceled 422 regular-season games, lost the Winter Classic in Ann Arbor, Mich., and the All-Star weekend in Columbus.
•  Perhaps more damning than any other question you could ask in this lockout was presented by Leigh Steinberg, the agent who was the inspiration for the movie Jerry McGuire.
The National Hockey League and their players have performed a magic trick that would leave David Copperfield speechless. They have taken a profitable and exciting 2011-2012 season that brought them increased attendance, television ratings and exposure, topped by a captivating battle between teams in the nation's two largest media markets and managed to disappear the following season into thin air. As NFL playoff races heat up, the battle for BCS supremacy and bowl game positioning in college football is at its peak. The NBA season has started to take shape, and we move towards Holiday Season–does anyone really care?
The most ardent of hockey fans do care, of course, but everybody else? It's hard to say outside of Canada. Apathy is the worst enemy you can have, and the NHL is moving toward that feeling every day. Hopefully, they all can see it. (Forbes)
•  The second worst enemy? Commissioner Gary Bettman, of course. In the latest rip job of the commish, Jack Todd spares no punches on the NHL's leading man.
This is why we are staring into the face of a winter without NHL hockey. Because Bettman, a pint-sized Grinch with a pea-sized heart, has no passion for the game. He does not like or respect the players, he has no use for the journalists who cover the game, he doesn't care a fig for the thousands or tens of thousands of people who have lost their jobs or had their hours reduced because of the Bettman lockout.

Above all, Gary Bettman has nothing but contempt for the millions of fans who provide the financial engine that drives the game. Bettman talks about "our wonderful fans" but what he means is "the suckers who keep buying tickets, no matter how badly they are treated."
Too bad Bettman doesn't seem to care one iota about his public perception. Otherwise, all of these columns might spur him to get a deal to make them stop. (Montreal Gazette)
•  Here is an interesting idea put forth by Steve Simmons regarding Brian Burke and the labor negotiations. The Maple Leafs' general manager was on the NHL's side in a meeting recently, but who was he representing?
Brian Burke has made some recent appearances alongside Gary Bettman and Bill Daly on the NHL side of the labour negotiations, which raises some fascinating questions. Is Burke representing himself, his personal views, or the views of the ownership of the Toronto Maple Leafs?

Burke is a known hardliner on the NHL's side, a hawk on the owners' side. But it would be in the best interest of current Leafs ownership to be playing as soon as possible. In other words, it is thought the Leafs' owners -- Larry Tanenbaum, George Cope of Bell and Nadir Mohammad -- would be closer to dove than hawk when it comes to settling the lockout.
Considering the NHL shot down the recent offer from the NHLPA, it's probably pretty easy to assume what side of the hard line that Burke was standing on. (Toronto Sun)
•  Everybody is frustrated with the lockout, that goes without saying. But are the New York Rangers more frustrated than any team except perhaps the champion Los Angeles Kings? They would have good reason to be as this lockout is costing a team with a ton of potential, as Henrik Lundqvist exhibited in a weekend charity game in Atlantic City, N.J. (New York Daily News)
Hockey fix
Monday happens to be Chris Osgood's birthday. He's a borderline Hall of Famer (we'll find out in a few years) who won more than 400 games in his career. But is he best known for a fight with Patrick Roy? Perhaps. He didn't win the fight, but he did stand toe-to-toe and recorded the takedown.
Simulated scores
•  Games have been canceled, and your favorite players are overseas, but you can still see how your team would be doing. PredictionMachine.com uses its play-by-play technology to simulate each game from the original schedule and predict the outcomes. Just because the NHL isn't playing on the ice doesn't mean we can't play the games. So, here are the "results" from the games that were scheduled for Monday night.
Monday night's schedule
Winner
Winner record
Loser
Loser record
Devils 2
11-9-2
Maple Leafs 1 (overtime)
4-16-3
Canucks 3
15-6-1
Rangers 0
14-7-4
Penguins 5
18-4-2
Canadiens 4 (overtime)
7-13-4
For more hockey news, rumors and analysis, follow @EyeOnHockey and @StubitsCBS on Twitter and like us on Facebook.
Players are set to give personalized messages for Adidas' former hockey equipment brand

The 40-year-old center is returning to the Wild after a successful run in Pittsburgh

Edmonton locks up its 21-year-old RFA a month after McDavid's historic extension
Even with a new coach and added veteran help, the Canucks have a long road ahead

Unlike expansion teams before them, the Knights have enough talent to entertain right away

Brian Lawton says he 'would not be surprised' if Boston deals its young star to end contract...