NHL lockout: Your daily hockey fix for Day 73
This is Day 73 of the NHL lockout, 2012 edition. One mediator already removed, decertification still on players' minds and Todd Bertuzzi thinks there will be no hockey this season.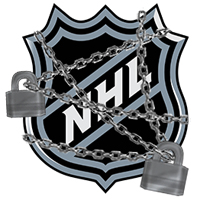 This is Day 73 of the NHL lockout, 2012 edition. Every day, we'll serve up some CBA talk and help you get your hockey fix. Let's begin, shall we?
CBA roundup
•  The NHL has now canceled 422 regular-season games, lost the Winter Classic in Ann Arbor, Mich., and the All-Star weekend in Columbus.
•  The big news on Monday regarding the ongoing labor talks was the introduction of federal mediators. At the time of the announcement, Federal Mediation and Conciliation Service director George H. Cohen assigned three mediators to get involved. Within minutes, the Twittersphere had found the -- off-color -- Twitter account of one mediator, Guy Serota, leading to Cohen's follow-up from the FMCS.
"Within one hour after I issued a press release announcing that further negotiations between the NHL and NHLPA would be conducted under the auspices of the FMCS, it has been called to my attention that there are issues involving an allegedly hacked Twitter account associated with Commissioner Guy Serota, one of the mediators I assigned. Accordingly, in order to immediately dispel any cloud on the mediation process, and without regard to the merits of the allegations, I have determined to take immediate action, namely to remove Commissioner Serota from this assignment." (FMCS.gov)
•  As for the addition of the mediators to the process, there was a lot of excitement on Monday among hockey fans. Hopefully, mediation could be an impetus to getting a deal done. But Jesse Spector was told not to get wildly optimistic by any stretch.
Zola said that a mediator tends to be most helpful either when sides have not been able to talk, or to help get the ball rolling with small issues, building trust so that differences on major sticking points can be settled. Neither of those things apply to the NHL and NHLPA, which have had negotiations since July, and have come to agreements on many issues aside from core economics. (Sporting News)
•  Just because, here's what the Grand Rapids Griffins posted on Reddit to let everybody know how they think the lockout should be settled.
•  Back to business. The introduction of mediation halted the talk of decertification for the union, at least for the time being. Canucks goalie Cory Schneider talked about the thinking behind it and how the owners view the players.
"This whole process we've viewed that [decertification] as a last means and that's why we've always pushed to negotiate," stressed Schneider, a member of the 31-player NHLPA negotiating committee. "They [owners] don't take us seriously and don't have any motivation to negotiate and do some give-and-take to make it happen. One of the only options we have to apply a little pressure on them and show we're serious is to decertify. I can't speak to whether it's going to happen or what the thought mindset is right now." (The Province)
•  Decertification is a big gamble. It worked for the NFL and NBA, but that's no guarantee it will work for the NHL. NBA player Matt Bonner spoke to Kevin McGran about the uncertainties.
Having gone through it, Bonner says the decertification ploy has risks for both sides and shouldn't be a path chosen lightly.

"It's hard because it throws everything into chaos," said Bonner. "It just adds a huge degree of uncertainty to the situation. It's a tough decision for the players to make and it's tough for the owners to deal with. That's a possible strategy to get the owners to move, to budge." (Toronto Star)
•  So, how are you feeling about the lockout possibly ending in time to play this season now? If you're anything like Red Wings forward Todd Bertuzzi, the answer is not good. Not good at all.
"Not very optimistic," he said after a scantily attended players-run practice today at Troy Sports Center. "I see us losing a year."

...

"I think the owners, at this time, are strong-holding it and putting their foot in the sand and not budging," Bertuzzi said. "They want what they want, and that's plain and simple." (Detroit Free Press)
•  Bertuzzi is just one of many players speaking their minds in this lockout while the owners have been quieter than mice. Ken Campbell says that free speech and honesty hasn't helped the players very much.
The members of the NHL Players' Association, meanwhile, have been free to speak their minds whenever they wish with the blessing of their leadership. And the results have been a disaster. Not only are schisms beginning to form (see Hamrlik, Roman), the players are coming across as a bunch of vindictive ingrates. From the boozy ramblings of a goon early in the lockout to David Bolland retweeting a fan's death threat against Bettman, the players are embarrassing themselves more with every passing day. (The Hockey News)
Hockey fix
From the AHL on Sunday, here is the entire overtime period between the Houston Aeros (Wild's AHL affiliate) and the Abbotsford Heat (Flames' affiliate). Don't get too comfy.
Jason Zucker is going to be a good one for Minnesota.
Simulated scores
•  Games have been canceled, and your favorite players are overseas, but you can still see how your team would be doing. PredictionMachine.com uses its play-by-play technology to simulate each game from the original schedule and predict the outcomes. Just because the NHL isn't playing on the ice doesn't mean we can't play the games. So, here are the "results" from the games that were scheduled for Tuesday night.
Tuesday night's schedule
Winner
Winner record
Loser
Loser record
Jets 6
7-12-4
Sabres 3
6-13-1
Canucks 3
16-6-1
Islanders 2
3-18-5
Sharks 4
10-10-3
Capitals 3
12-10-1
Stars 4
5-18-3
Blue Jackets 1
4-15-3
Canadiens 1
8-13-4
Lightning 0 (overtime)
5-14-1
Senators 1
13-8-2
Hurricanes 0
9-14-4
Red Wings 7
17-5-1
Coyotes 1
14-5-0
Bruins 1
18-3-0
Devils 0
11-9-2
Predators 3
13-9-3
Oilers 0
8-12-5
Blackhawks 4
13-7-1
Kings 2
14-7-4
Ducks 7
9-12-1
Avalanche 0
4-17-3
For more hockey news, rumors and analysis, follow @EyeOnHockey and @StubitsCBS on Twitter and like us on Facebook.
Vladislav Yeryomenko was the Teddy Bear Toss goal scorer for the Calgary Hitmen

The Golden Knights are finally getting their No. 1 goalie back after a 25-game absence

Washington has won four straight, and the Kings are also on a tear right behind the Lightn...
The NHL says it's only interested in expanding to Seattle, but here's a look at all the moving...

The NHL says it is only looking toward Seattle for the next expansion team

The 33-year-old defenseman hopes to help find a cure for serious head injuries in athletes