NHL lockout: Your daily hockey fix for Day 78
This is Day 78 of the NHL lockout, 2012 edition. James Dolan wants in on the negotiations; is soccer gaining on hockey in the States?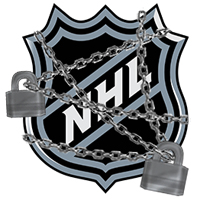 This is Day 78 of the NHL lockout, 2012 edition. Every day, we'll serve up some CBA talk and help you get your hockey fix. Let's begin, shall we?
CBA roundup
•  The NHL has now canceled 422 regular-season games, lost the Winter Classic in Ann Arbor, Mich., and the All-Star weekend in Columbus.
•  When the mediated meetings came to a close last week, the suggestion was thrown out by commissioner Gary Bettman that there be a players/owners-only meeting -- no Bettman, no Daly, no Fehr brothers; just the principal parties. That appears to have really intrigued one team owner, Rangers boss James Dolan, who wants in on the talks. From Larry Brooks:
It is unknown whether these owner-player discussions actually will take place, let alone whether Bettman would allow Dolan to participate.

What is unequivocally known, however, is the owner of Madison Square Garden believes he can be constructive toward settlement and wants into the discussions.

Would seem impossible for Bettman to say no to that, wouldn't it?
Dolan was part of the talks in the NBA last year that ended that stalemate, but his relationship with Bettman is not a good one. But his team stands to lose more than any team not named the Maple Leafs with this lockout, so he has a vested interest. (New York Post)
•  One thing that has happened quite a bit during this lockout has been the attacks on either side's lead representation; Bettman and Donald Fehr. Bettman has been hit every which way from players while Fehr has taken shots that seemed designed to reduce his influence/trust with the players. Again from Larry Brooks, here's another recent attempt at the latter.
Everyone by now is familiar with the league's back-channel assertion Fehr doesn't accurately relay information from the NHL to the rank-and-file; that he withholds information to suit his own anti-salary cap agenda.

The latest, though, Slap Shots has learned, is this rumor circulating through the Board that Fehr has a clause in his contract under which he would receive an $8 million payment should the PA vote to accept a CBA against his recommendation.
Of course, Fehr denied it. It's hard to believe a rumor like that would ever even get legs to where it was reported. (New York Post)
•  So what will the impact of this lockout be on the fans whenever it's over? How can we know if three sports marketing experts all have different answers to that same question as Matt Lundy found out? (Sportsnet)
•  Perhaps the question is just skewed by timing as the MLS handed its championship to the L.A. Galaxy on Saturday, but Bill Saporito asks a fair and yet terrifying question for hockey fans: Is soccer surpassing hockey in popularity in the States?
So while soccer grows, the NHL is sliding. Many of the NHL's stars are already playing in Europe, so the strike isn't hurting them as much as perhaps the owners had hoped. Some of these players might choose to stay in Europe permanently—in other words, they'd prefer a Russian hockey league team owner to an American or Canadian -- rather than worry about the NHL's despots taking money out of their pockets.

So here's a proposal to bring hockey back. NHL players should form their own league. (What is it that owners do, anyway?) There are plenty of arenas available, some publicly financed or owned. For instance, in the New York City area, there's the Izod Center in nearby East Rutherford and the Barclay's in Brooklyn, which don't house NHL teams at the moment. In Detroit, the Palace at Auburn Hills is available, isn't it? In Canada, there are a jillion places to place hockey. (Time Sports)
•  One of those players who headed overseas, Logan Couture of the San Jose Sharks, is back in North America, ending his 22-game stint in Switzerland. Couture left his Swiss team citing family reasons and likely isn't going back. In 22 games, Couture had 23 points on seven goals and 16 assists. (CSN Bay Area)
Hockey fix
Why would Dolan want to see the Rangers back on the ice? It's probably not just for the money that he's missing out on but also because the Rangers are pretty good these days after a strong showing last season. One of the (many) highlights had to be Brad Richards' game-winning goal with 0.1 on the clock in Phoenix.
Simulated scores
•  Games have been canceled, and your favorite players are overseas, but you can still see how your team would be doing. PredictionMachine.com uses its play-by-play technology to simulate each game from the original schedule and predict the outcomes. Just because the NHL isn't playing on the ice doesn't mean we can't play the games. So, here are the "results" from the games that were scheduled for Sunday night.
Sunday night's schedule
Winner
Winner record
Loser
Loser record
Devils 1
12-10-2
Hurricanes 0 (overtime)
10-16-5
Canadiens 12
10-13-4
Blue Jackets 0
4-18-3
Rangers 1
15-8-5
Islanders 0
4-20-5
Blackhawks 4
16-8-1
Sharks 3
10-13-4
Blues 10
15-7-1
Flames 0
8-13-2
Avalanche 3
6-17-3
Kings 2
15-9-4
Canucks 5
19-6-0
Ducks 3
9-15-1
For more hockey news, rumors and analysis, follow @EyeOnHockey and @StubitsCBS on Twitter and like us on Facebook.
The former Boston Bruin was the first black player to play in the NHL

Inclement weather led to the Charlotte Checkers and Bridgeport Sound Tigers playing in front...

The NHL chose the Detroit rocker as its All-Star Game entertainment and not everyone is th...
NHL fans from all over seem to agree on one thing: Hating Kid Rock

The team tweeted on Monday that Shaw would be re-evaluated in 7-10 days

The Montreal forward was hospitalized after taking a Zdeno Chara slap shot to the head