NHL lockout: Your daily hockey fix for Day 79
It's Day 79 of the NHL lockout. What can we expect from the owners in Tuesday's meeting? Also, re-live Lanny McDonald's Cup win.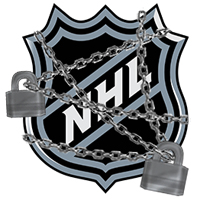 This is Day 79 of the NHL lockout, 2012 edition. Every day, we'll serve up some CBA talk and help you get your hockey fix. Let's begin, shall we?
CBA roundup
•  The NHL has now canceled 422 regular-season games, lost the Winter Classic in Ann Arbor, Mich., and the All-Star weekend in Columbus.
•  When Tuesday rolls around, there will be a meeting between only the players and the owners (with some addition counsel present, but it's mostly about the two sides talking directly instead of through representation). The NHL announced the six owners who will be in attendance, and one is Ron Burkle, co-owner of the Penguins. Rob Rossi takes a look at what he brings to the negotiating table.
Burkle is close with Crosby, whom union officials have praised for his engagement during the labor dispute.

A noted Democratic fund raiser, Burkle is considered a master deal maker -- especially in his native California, where he first struck big working with grocery unions. He is a past recipient of the ALF-CIO Murray Green Meany Kirkland Community Service award and the Los Angeles County Federation of Labor Man of the Year award.

Former Gov. Ed Rendell lauded Burkle for his negotiating work during the Penguins' pursuit for Consol Energy Center funding in 2007.
Master dealmaker? Labor Man of the Year? All I can say is, what took so long to get Burkle involved here? (Pittsburgh Tribune-Review)
•  What about the rest of the owners' contingent for the meeting? How do they stack up? With the big-money Maple Leafs being represented by Larry Tanenbaum, Kevin McGran took a look at the rest of the field.
The NHL provided a list of owners it expects to attend. In addition to Tanenbaum, they are Ron Burkle (Pittsburgh Penguins), Mark Chipman (Winnipeg Jets), Murray Edwards (Calgary Flames), Jeremy Jacobs (Boston Bruins), and Jeff Vinik (Tampa Bay Lightning).

Most of the group are believed to be moderates, money-making teams like the Leafs, Penguins and Jets. The Bruins are also profitable, but their owner -- Jacobs -- has been vilified by players as greedy, and an impediment to negotiating. Jacobs and Edwards have been on Bettman's main negotiating team.

There had been hope in some corners that Rangers owner James Dolan would be at the table. Dolan doesn't see eye-to-eye with Bettman on many fronts and players were looking for an ally.
Right now, "moderates" sounds like a great word. If it weren't for Jacobs' presence, you'd think that perhaps the owners might back off the hard-line stance. (Toronto Star)
•  You know who won't be present at the meeting on Tuesday? The mediators. The NHLPA reportedly asked for them to be involved but were shot down.
Per source,NHLPA attempted to have same mediators involved in the Players/Owners meeting Tuesday.NHL rejected that offer. #TSN

— Aaron Ward (@aaronward_nhl) December 2, 2012
•  So what exactly is Donald Fehr up to in these negotiations? Why did he come over to the NHLPA in the first place? Suggestions have run the gamut, but Jonathan Willis doesn't see it as being so sinister.
My belief is that Donald Fehr's long-term goal is exactly what he says it is, and exactly what he accomplished in baseball: a stable system that a) pays players as much as possible and b) does not create recurring situations where ownership has significant leverage over the union. In this respect his long-term goal and that of the NHLPA should coincide exactly: both want the best situation possible for players over the long haul.
After the last two decades in the NHL, I think we would all love to see that dream become reality. (Edmonton Journal)
Hockey fix
We're taking a trip back to 1989, when -- if you can believe it -- the Stanley Cup Final was contested between two Canadian teams. No really, it used to happen. The Calgary Flames took out the Montreal Canadiens, and Lanny McDonald -- with his amazingly awesome mustache -- got to hoist the Cup.
KHL update
We don't have a full league update but an update on just one player, Canadiens defenseman Andrei Markov. It's good to see him back on the ice after a couple of years of injury issues. Over the weekend, he picked up a Gordie Howe hat trick. Seems to be back to form.
Simulated scores
•  Games have been canceled, and your favorite players are overseas, but you can still see how your team would be doing. PredictionMachine.com uses its play-by-play technology to simulate each game from the original schedule and predict the outcomes. Just because the NHL isn't playing on the ice doesn't mean we can't play the games. So, here are the "results" from the games that were scheduled for Monday night.
Monday night's schedule
Winner
Winner record
Loser
Loser record
Coyotes 2
15-7-0
Bruins 1
20-4-0
Sabres 2
8-14-1
Maple Leafs 1
4-19-6
For more hockey news, rumors and analysis, follow @EyeOnHockey and @StubitsCBS on Twitter and like us on Facebook.
Former Lightning standout will be guarding the net in style in 2017-18

Devils are still in rebuilding mode, but they have reason for hope thanks to young additio...

Buffalo is in the midst of contract extension talks with Jack Eichel, and the payout could...
Los Angeles isn't rushing to sign the 45-year-old forward any time soon

The University of Denver star and Hobey Baker Award winner is drawing interest

Intrigue is high in Arizona after a wild offseason, but expectations should still be tempe...