NHL lockout: Your daily hockey fix for Day 87
It's Day 87 of the NHL lockout. Happy (not really) 20th anniversary to Commissioner Bettman. Since it's Day 87, the best of Sid the Kid.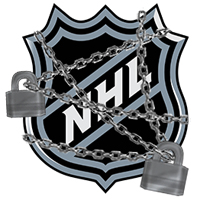 This is Day 87 of the NHL lockout, 2012 edition. Every day, we'll serve up some CBA talk and help you get your hockey fix. Let's begin, shall we?
CBA roundup
•  After Monday's cancellations, the NHL has now wiped out 526 regular-season games, lost the Winter Classic in Ann Arbor, Mich., and the All-Star weekend in Columbus.
•  Happy 20th anniversary on the job, Commissioner Gary Bettman! Wait, you're telling me it's not such a happy anniversary? Oh. Well then, may we propose a toast? Shall the next 20 years (or however many) be better than the previous 20! Surely we can drink to that. (Ottawa Sun)
•  Many, but not all of the details from the most recent offer by the league came out in some form on Thursday, some from Donald Fehr and some from reporters. Nick Cotsonika had a few more that he reported on Monday, a few that could be pretty big deals like this one.
The NHL Players' Association backed off on its proposal that the players' share could not go backwards in terms of dollars starting in Year 2. It had been a non-starter for the NHL.
That had been a real sore spot for the owners and something they weren't going to agree to; they weren't interested in taking all the risk on future growth of revenue. Cotsonika also reports the PA proposed a midlevel cap exception, which went nowhere. (Yahoo!)
•  Still not feeling any hope that the lockout will end anytime soon? Perhaps Scott Burnside and this dose of optimism will cheer you up as he doesn't see this going much longer at all now.
And really, is there anyone in the hockey world who doesn't fully expect that in the coming days -- and by that we mean within a week -- the two sides will reconvene, somehow pull their collective toes back from the abyss and come up with a deal?

Even in the aftermath of last week's bizarro meltdown of talks in New York City that had both sides going off on emotional tangents that seemed to suggest all hope was lost, it didn't take long for more optimistic mutterings to emanate from both sides.

Call it taking stock, call it self-preservation, but the days after last week's blowout remind us of the aftermath of a party that got way out of hand. You pick up the lamp, you vacuum up the Cheezies ground into the rug, you pick the bottle caps out of the plants and you breathe a sigh of relief that the drapes are indeed fire-resistant and things weren't as bad as you first imagined.
My takeaway? It sounds like Burnside has had some pretty awesome parties. (ESPN.com)
•  Thinking of new ways to improve the business of the NHL, Jesse Spector presents his latest radical idea to fix things and it takes a page out of European soccer.
Global soccer already has a successful model in place with its system of transfer fees, the lion's share of which go to the club losing a player, with cuts for agents and the players themselves. In the NHL, transfer fees could be used not only to compensate teams for losing in-demand players, but to fund the revenue-sharing pool as well. If, for example, the Canucks decided to sell Roberto Luongo to the Maple Leafs, money would go to Vancouver, to Luongo, and to the revenue-sharing system. In this way, Toronto actually would be getting something for its continued propping up of the NHL's weaker sisters, rather than just the good feeling that comes from giving to charity.

The Leafs win by getting Luongo and hanging on to their top prospects, the Canucks win by getting a pile of transfer-fee money that they can turn into better players than they would have gotten in a trade, Luongo wins by getting a cut of the transfer fee and a new contract in Toronto, and the rest of the NHL wins by getting more money pumped into the system. (Sporting News)
•  It's not too soon to think about how things will go when the season returns. That's what Ian Mendes did by looking at the veteran players from the 1994-95 lockout and how they responded. The data shows not too well.
Some interesting data emerged out of the 1994-95 lockout, which indicated that older players struggled in the shortened season. In that season, the NHL played a 48-game schedule that started in late January. At the end of that compressed season, the top four scorers in the league were all in their early to mid-20s: Jaromir Jagr (23), Eric Lindros (22), Alexei Zhamnov (24) and Joe Sakic (25).

That is in stark contrast to what happened in the previous season, when older players seemed to dominate the top of the leaderboard. In 1993-94, three of the top four scorers in the league were over the age of 30: Wayne Gretzky (33), Adam Oates (31) and Doug Gilmour (30).

That's just part of it, there are other pieces of evidence to suggest Mendes might be onto something. If this lockout robs us of Teemu Selanne's and Daniel Alfredsson's best ... . (Ottawa Citizen)
Hockey fix
Considering today is Day 87 of the lockout and there is a certain pretty famous No. 87 in hockey who is very superstitious about his number, we'll just go with Sidney Crosby for your fix today. Perhaps given that this is his day of the lockout, he can spring into action and make a deal happen. Or probably not.
Here is a Top 10 for Sid the Kid, and it doesn't even include highlights from the last year (of which there were obviously not too many given the lockout and his injury, but still).
Simulated scores
•  Games have been canceled, and your favorite players are overseas, but you can still see how your team would be doing. PredictionMachine.com uses its play-by-play technology to simulate each game from the original schedule and predict the outcomes. Just because the NHL isn't playing on the ice doesn't mean we can't play the games. So, here are the "results" from the games that were scheduled for Tuesday night.
Tuesday night's schedule
Winner
Winner record
Loser
Loser record
Bruins 1
21-7-1
Lightning 0
8-17-2
Sabres 4
10-16-1
Senators 2
14-13-2
Maple Leafs 9
6-20-6
Jets 2
10-15-4
Blackhawks 5
18-9-3
Islanders 0
5-23-5
Flyers 5
22-6-2
Devils 2
13-12-2
Penguins 6
22-7-2
Capitals 2
14-14-2
Avalanche 6
7-20-4
Panthers 4
10-16-6
Predators 4
18-10-3
Flames 0
9-16-2
Coyotes 3
19-6-0
Blue Jackets 2 (overtime)
5-21-4
Sharks 5
14-13-3
Oilers 4 (overtime)
12-15-6
For more hockey news, rumors and analysis, follow @EyeOnHockey and @StubitsCBS on Twitter and like us on Facebook.
After the Caps went 'all in' a season ago, a rough offseason figures to lead to disappointment...

Two of Blake Wheeler's teammates back his comments on supporting players' right to protest

Sign up now, and your name can be under the Golden Knights' skates, too!
Pittsburgh coach Mike Sullivan says the team also respects players' right to protest

Some familiar faces are back, but a cap-strapped summer left Chicago a little shakier than...

The Pittsburgh Penguins will put politics aside and visit the White House out of 'respect'...