NHL lockout: Your daily hockey fix for Day 88
It's Day 88 of the NHL lockout. Union might have no more pushing to do, NHL has "dysfunctional" business model and a Jarome Iginla tribute.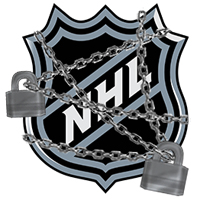 This is Day 88 of the NHL lockout, 2012 edition. Every day, we'll serve up some CBA talk and help you get your hockey fix. Let's begin, shall we?
CBA roundup
•  The big question now in negotiations is: Is there any more room to bend for either side? Or, put another way, has Donald Fehr pushed the NHL as far as it will go and will he now need to come meet the league? Fluto Shinzawa wonders.
The NHL, according to Bettman, is standing firm on three principles: a 10-year collective bargaining agreement, a five-year cap on a player's contract, and refusal on both compliance buyouts and escrow caps as the league transitions from one CBA to the next.

In their last proposal, the players had countered with an eight-year CBA with an opt-out after six seasons, along with an eight-year cap on player contracts.

It will be Fehr's job to determine whether there's wiggle room between the proposals or if the NHL will not budge off its the-hill-we-will-die-on stance.
Of course the same could be said in the other direction, about the league pushing the players considering the union is the side doing all the giving, but the point stands. The breaking point seems to be here and that's why people are finally actually feeling like a deal is around the corner. (Boston Globe)
•  When meetings resume Wednesday, federal mediators will be rejoining the process to helpfully move things along toward a final deal. If they can't get it done, though, Elliotte Friedman says there could be help from the NBA lockout in another great edition of 30 Thoughts.
[Jim] Quinn, who spent almost two decades as the NBPA's lead outside counsel and had a good working relationship with NBA commissioner David Stern, was invited to step in. Approximately 10 days later, he played a pivotal part in brokering a deal, thanks to several phone conversations with the particulars and a marathon 15-hour bargaining session.

He is available to do it again with the NHL's own insane, tortuous and destructive lockout.
As you've come to expect, there's a hodgepodge of good information throughout 30 Thoughts from Friedman. (CBC)
•  When you start to look at life with a reduced salary cap in the NHL, you find a lot of teams that are pushing the cap with several skaters left to sign. That will make icing a team very difficult to do,  which brings up the amnesty idea once again from Larry Brooks.
Players bought out under this program before this season at either one-third or two-thirds depending upon their age could be re-signed only for the difference between the buyout amount and the full contract. The entire amount would count against the players' collective share but the buyout team would not be charged a cap hit.

When a major league baseball player is picked up after being released, the new team pays only the league minimum while the original team is on the hook for the remainder of the contract. This would be similar in concept.

It would be a win-win. Players would be whole. The owners would collectively pay only what has already been committed. Some teams would add players at a bargain rate. And those teams caught in the transition vise would have at least a chance to comply without unwarranted suffering.
I've personally been onboard with an amnesty clause since the beginning. As Brooks points out, it seems to be a winning situation all around. But it doesn't sound like the league wants to go for it and it's unlikely to be part of the final deal. (New York Post)
•  While perhaps a deal is close to happening, that doesn't mean everything is still sunshine and lollipops for the league. Jeff Z. Klein spoke with some experts about the NHL moving forward and it's a pretty ugly picture they paint.
"Clearly, its business model is dysfunctional," said Tony Knopp, the chief executive of Spotlight TMS, a company that manages corporate ticket sales. "Things have to be terrible for them to be willing to throw away two seasons in less than 10 years."
And another:
"To lose almost 10 percent of your games to lockouts, that's a chilling number," said Bob Gutkowski, a partner at the private equity firm Innovative Sports and Entertainment and formerly a member of the N.H.L. Board of Governors as the president of Madison Square Garden. (New York Times)
•  Henrik Lundqvist was back in New York for a few days, saw the Garden and realized how much he missed playing for the Rangers. He penned his frustrations in a story for the New York Post where he was all you'd expect the King to be; frustrated at the lack of hockey, not grandstanding or ripping the opposition. It's definitely worth reading in full, but here's a taste.
I've tried to be positive. I have to admit that I never thought we would be out this long. I've never gone through anything like this before. The first couple of weeks were weird but then when I realized we might be out for a long time, I started to freak out a little bit. It's hard to explain.

You feed off the game. It's your life. I never imagined it would be this difficult for me not to play and how much I would miss it. I guess you take it for granted that you will always play.
The full piece is here. (New York Post)
Hockey fix
It's 12/12/12 today, which gets everybody excited about the number 12. To keep with the theme,  we'll go to the No. 12 for the fix today. While there have been and remains a lot of great players who wore No. 12 in hockey, arguably the best has been Jarome Iginla -- I said arguably. So here's a fan tribute to Iggy.
And no Iginla goal would be complete without the Iginla Dance, a staple at the Saddledome when Iggy scores.
Simulated scores
•  Games have been canceled, and your favorite players are overseas, but you can still see how your team would be doing. PredictionMachine.com uses its play-by-play technology to simulate each game from the original schedule and predict the outcomes. Just because the NHL isn't playing on the ice doesn't mean we can't play the games. So, here are the "results" from the games that were scheduled for Wednesday night.
Wednesday night's schedule
Winner
Winner record
Loser
Loser record
Rangers 6
21-7-1
Canadiens 0
8-17-2
Blues 3
10-16-1
Wild 2 (overtime)
14-13-2
And since it is Wednesday, here is the updated conference standings for the simulated season.
Standings
Place
East
West
1
Philadelphia (22-6-2)
Detroit (20-7-2)
2
Pittsburgh (22-7-2)
Vancouver (19-9-2)
3
Boston (21-7-1)
St. Louis (19-7-1)
4
N.Y. Rangers (19-9-5)
Chicago (18-9-3)
5
Carolina (13-7-6)
Nashville (18-10-3)
6
Ottawa (14-13-2)
Los Angeles (17-11-5)
7
Washington (14-14-2)
Phoenix (19-6-0)
8
New Jersey (13-12-2)
San Jose (14-13-3)
9
Montreal (12-16-4)
Edmonton (12-15-6)
10
Florida (10-16-6)
Minnesota (12-16-4)
11
Winnipeg (10-15-4)
Anaheim (10-17-2)
12
Buffalo (10-16-1)
Calgary (9-16-2)
13
Tampa Bay (8-17-2)
Dallas (8-23-4)
14
Toronto (6-20-6)
Colorado (7-20-4)
15
N.Y. Islanders (5-23-5)
Columbus (5-21-4)
For more hockey news, rumors and analysis, follow @EyeOnHockey and @StubitsCBS on Twitter and like us on Facebook.
The Senators defenseman was thrilled to learn that he'll be the father of a baby boy

Washington, Nashville and Tampa Bay are still rolling with winning streaks atop the NHL

Saturday's showdown will serve as a rematch of one of the NHL's first-ever regular season...
Stacia Robitaille says Donald Trump told her in an elevator that she was coming home with...

Vladislav Yeryomenko was the Teddy Bear Toss goal scorer for the Calgary Hitmen

The Golden Knights are finally getting their No. 1 goalie back after a 25-game absence