NHL lockout: Your daily hockey fix for Day 89
It's Day 89 of the NHL lockout. Mediation is a waste of time, Mark Cuban thinks owners are doing what they need and some Alexander Mogilny.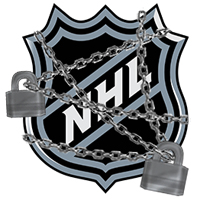 This is Day 89 of the NHL lockout, 2012 edition. Every day, we'll serve up some CBA talk and help you get your hockey fix. Let's begin, shall we?
CBA roundup
•  After Monday's cancellations, the NHL has now wiped out 526 regular-season games, lost the Winter Classic in Ann Arbor, Mich., and the All-Star weekend in Columbus.
•  Mediation resumed on Wednesday -- and could continue on Thursday -- but went nowhere, just like it went nowhere last time. Elliotte Friedman says stop wasting time and let's move this process along, for good or bad, because mediation isn't the answer.
When the union suggested mediation, the league backed away from two extra weeks of cancellations. After watching Wednesday's farce, I kind of wish they'd done it. At least we'd be at the brink. Something would have to happen or the season would be over.

For the same reason, I'd like to see the players file their "Disclaimer of Interest." There is some nervousness about it, because the NHL will likely respond with the wrath of Zeus -- despite a worst-case scenario of billions in damages.

Whatever happens, it probably brings about the end of this -- one way or another. This is the most self-destructive behaviour ever, and I grew up with four teenage sisters.
Personally, I was excited at the prospect of mediators returning before Wednesday's meeting, perhaps naively thinking that meant they were trying to dots the i's and cross the t's. But it's hard to disagree with Friedman on this case, that mediation won't lead anywhere and it's time to accelerate the timeline already. (CBC)
•  Of course, the timeline doesn't have to be accelerated. The owners could always move on their stance, as Mark Spector writes. The league holds the cards, and the players have moved plenty already.
So we're done now, with multiple different owners, with legions of players coming to the meetings, and twice now, with mediation.

It is up to the NHL now, to decide when it wants to play.

How important are games on New Year's Eve and New Year's Day? Move off your "hill to die on" and the players will move too.
Yup, we might as well just go back to accelerating the timeline because I can't see the NHL budging anymore. (Sportsnet)
•  For the owners, though, it always comes back to this being a matter of necessity. They thought all the problems were fixed in the last CBA, but they weren't. This time they're trying to tie it all up in a neat little bow. Mark Cuban, owner of the NBA's Dallas Mavericks, completely gets that as he told Jimmy Toscano.
"No, actually, [I don't cringe]," Cuban said. "I think they're smart. You got to fix the problem. I cringed like with what we did. But if you don't fix the problems, they escalate, so they didn't fix them the last time, and they should have. So you see where they are now.

"When you have all your southern franchises basically sucking wind, there's a message there that you have to fix it. I mean, you have two different worlds; the north and the south. It's kind of like the civil war right now going on, and it's got to be fixed. So, yeah I'd cringe more as a hockey fan. I'd cringe more if they don't fix it. Just like the last one, it's only been like seven years right? But I even wrote a blog back then that they should have fixed it, and they didn't."

The NHL and NHLPA are reportedly stuck on the more "minor" issues, but Cuban says that whatever the issues are, when the CBA is finally agreed upon, the NHL better be in a place that it can succeed in.
Does Cuban have a point? Of course, he does. But, frankly, I don't think any hockey fan wants to hear it. We just want hockey back because the continual lockouts aren't helping the game out, either. There is a law of diminishing returns in there somewhere. (CSN New England)
•  It's just as easy to be angry at the players as it is the owners in this battle; it takes two to tango, after all. But James Conley at Pensburgh can't blame Donald Fehr and the union the same way he does the owners. They aren't equal.
At this point, the battle has little to do with hockey. It might not even have much to do with the math of the CBA. The numbers, by and large, are agreed upon. The sides are just too close not to make a deal, even if they have to begrudge a perceived negotiating "win" to the guy across the table.

For the players, the battle has been about ensuring that the NHL didn't become comfortable in raking them over the coals with each new CBA. Fehr has obviously flustered Bettman. Perhaps a new dynamic has already been set. (Pensburgh)
Hockey fix
Today is Day 89 of the lockout. There haven't been a lot of players who wore No. 89 in the NHL -- although Sam Gagner and Mikael Boedker do now. But even if a lot of guys have, Alexander Mogilny would probably still be the best of the bunch. Here's a little highlight package of Mogilny's time with the Buffalo Sabres, including a pair of hat tricks.
Simulated scores
•  Games have been canceled, and your favorite players are overseas, but you can still see how your team would be doing. PredictionMachine.com uses its play-by-play technology to simulate each game from the original schedule and predict the outcomes. Just because the NHL isn't playing on the ice doesn't mean we can't play the games. So, here are the "results" from the games that were scheduled for Thursday night.
Thursday night's schedule
Winner
Winner record
Loser
Loser record
Bruins 3
22-7-1
Penguins 2 (overtime)
22-8-3
Blackhawks 4
19-9-3
Sabres 3
10-18-1
Maple Leafs 1
7-21-6
Predators 0 (overtime)
18-11-4
Flyers 6
23-7-2
Capitals 1
14-15-2
Avalanche 2
8-20-4
Hurricanes 0
13-18-6
Flames 6
10-17-2
Blue Jackets 5 (overtime)
5-23-5
Kings 4
18-12-5
Canadiens 3
12-17-4
Rangers 8
18-9-5
Senators 2
14-14-2
Devils 2
14-12-2
Panthers 0
10-17-6
Red Wings 2
21-7-2
Coyotes 1
19-7-0
Stars 6
9-24-4
Ducks 1
10-18-2
Canucks 5
20-9-2
Sharks 1
14-14-3
For more hockey news, rumors and analysis, follow @EyeOnHockey and @StubitsCBS on Twitter and like us on Facebook.
Boston gave New York a hefty haul for the 33-year-old winger

We'll be here to keep track of all the deals that go down before the NHL trade deadline

Toronto picks up a versatile depth piece in the 35-year-old Plekanec
SportsLine's Mike McClure, a DFS pro with more than $1M in winnings, gives optimal lineup...

David Kelly has nailed 43 of his last 54 NHL picks and just released a play for Sunday's m...

A look at 10 veterans who figure to be on the market as Monday's deadline draws near