NHL lockout: Your daily hockey fix for Day 92
It's Day 92 of the NHL lockout. Players begin voting on a disclaimer of interest, NHL lawsuit broken down and Gabriel Landeskog highlights.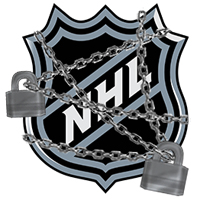 This is Day 92 of the NHL lockout, 2012 edition. Every day, we'll serve up some CBA talk and help you get your hockey fix. Let's begin, shall we?
CBA roundup
•  The NHL has now wiped out 526 regular-season games, lost the Winter Classic in Ann Arbor, Mich., and the All-Star weekend in Columbus.
•  The players begin the voting on whether to authorize a disclaimer of interest and thus dissolve the union. What does that entail? The Associated Press has some of the details. (AP)
•  While the players begin the voting process, the NHL has already made its move to stop the dissolving of the union before it happens. NHLPA spokesperson Writer Larry Brooks breaks down the NHL's filed lawsuit, which has some real ironic gems like this.
For weeks now, the NHL has sent its messengers to deliver the message the NHLPA is not truly united behind Fehr and union leadership; that the players, left to their own decision-making process, would rush to accept whatever the league at the time had on the table.

Or, in another word, "Vote!"

Yet there in Paragraph 54 of the complaint is the NHL citing numerous examples of players articulating support for Fehr and the PA leadership which the league posits, "... do not suggest that the NHL players are unhappy with their Union representation [or] wish to oust current NHLPA leadership..."

Don Fehr. League can't live with him, now the league can't live without him.
This is going to be fun. And by fun, I mean fun like a root canal. (New York Post)
•  Wherever this process is headed, John Shannon says there are no winners -- except lawyers -- to be found at this point and he makes a pretty apt comparison.
I'm far from naive, but we may look back at these past few days as the time when professional hockey truly lost its innocence.

In our business, you are always asked to tell stories or make an analogy. To me, this is the first Rocky movie, Rocky Balboa versus Apollo Creed. Both boxers on the verge of exhaustion trying for one last great punch, and they knock each other out. But in the reality we are watching, no one gets up. I'm sure hopeful we are not at that point, but it sure looks like it.
There's one major difference between Rocky and this fight, though. People liked Rocky. Nobody likes this. (Sportsnet)
•  If you remember back to Dec. 6, the day the negotiations broke up and Gary Bettman went on about a 45-minute discussion of the labor process where he essentially unloaded all of frustrations to the public, you'll recall the commissioner was more upset than probably anytime we've ever seen before. Not all fans want to believe it, but the lockouts are taking a toll on him. Helene Elliott takes a further look at Bettman and how this is all affecting him as he is forced to remain strong and stern throughout this whole charade. (L.A. Times)
•  Bettman has little choice but to continue to negotiate and/or be part of this process. But players like Manny Malhotra don't have the same obligation. He says he's done being actively involved in these negotiations after he has been a part of the talks for the majority of the time.
"I think you run the whole gamut of emotions throughout these talks," he said after skating with a few of his Canuck teammates at UBC. "Right from the get-go Don (Fehr) mentioned the biggest thing throughout this process would be patience and that has definitely been tested over the past few months and especially last week.

"You get frustrated, you get angry, you get bitter, there are obviously highs when you feel like we're really close to a deal and the lows of having those negotiations break off. You run through everything." (Vancouver Sun)
Hockey fix
Day 92 of the lockout features No. 92 of the Colorado Avalanche. That would be last year's Calder Trophy winner, Gabriel Landeskog. Here are highlights of the 19-year-old who has already been named captain of the Avalanche.
Simulated scores
•  Games have been canceled, and your favorite players are overseas, but you can still see how your team would be doing. PredictionMachine.com uses its play-by-play technology to simulate each game from the original schedule and predict the outcomes. Just because the NHL isn't playing on the ice doesn't mean we can't play the games. So, here are the "results" from the games that were scheduled for Sunday night.
Sunday night's schedule
Winner
Winner record
Loser
Loser record
Rangers 1
21-9-5
Ducks 0
10-19-2
Blackhawks 6
20-10-3
Flames 5 (overtime)
10-18-3
For more hockey news, rumors and analysis, follow @EyeOnHockey and @StubitsCBS on Twitter and like us on Facebook.
Inclement weather led to the Charlotte Checkers and Bridgeport Sound Tigers playing in front...

The NHL chose the Detroit rocker as its All-Star Game entertainment and not everyone is th...

NHL fans from all over seem to agree on one thing: Hating Kid Rock
The team tweeted on Monday that Shaw would be re-evaluated in 7-10 days

The Montreal forward was hospitalized after taking a Zdeno Chara slap shot to the head

Tampa Bay is still No. 1 and Vegas is still up there, but a few others are finally catching...