Phil Kessel misses practice with flu, Tyler Bozak close to return
Phil Kessel wasn't at practice on Monday but for a pretty good reason; he has the flu. Meanwhile his buddy Tyler Bozak expects to return this week.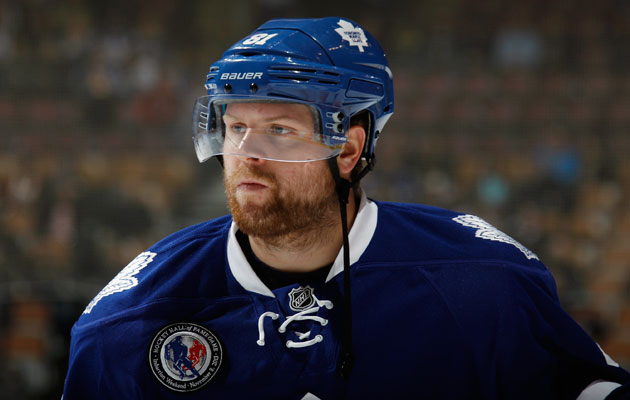 More NHL: Scores | Standings | League Leaders | Odds | Injuries | Power Rankings
When Maple Leafs practice began on Monday, a certain leading scorer named Phil Kessel wasn't present, immediately igniting a #KesselAbsence trend on social media with numerous wild theories.
Turns out Kessel had a pretty good excuse to miss practice; he has the flu. Apparently the guy likes to shoot but doesn't like flu shots. Go figure.
Nobody wants to play with a teammate who has the flu, even if that teammate is the leading scorer and one of the best goal scorers in the entire league. The faster he can kick the flu the better obviously, not only for him but so he doesn't infect the rest of the team too.
In a dose of positive news for the Leafs, though, Tyler Bozak seems close to returning, saying he expects to be back this week. The Leafs are very thin down the middle right now so getting Bozak would be a boon for an offense that has suddenly gone quite cold. That's why Bozak is staying away from his best bud Kessel.
"I think he'll just hide in his room all day today," Bozak said. "I won't go spend much time with him."
Bozak has not played since Oct. 25 because of a hamstring injury. He has six points (3-3) in 11 games prior to the injury.
The Leafs host the Islanders on Tuesday and then welcome the Predators on Thursday in Toronto. If you're going to be sick it might as well happen while you're team is at home.
The Pittsburgh Penguins will put politics aside and visit the White House out of 'respect'...

NBC will reportedly be devoid of NHL game broadcasts between Feb. 7-26

The Winnipeg winger suggests Trump is going after 'the principles the U.S. was founded on'
League gets excited about exhibition matches in Beijing and Shanghai

NHL players are still disappointed they won't be going to skate in PyeongChang

With Artemi Panarin in the mix and a Vezina winner headlining the defense, Columbus can be...