Photo of day: Sunrise at Michigan Stadium before Winter Classic
The Winter Classic is just a couple days away and Michigan Stadium is all set as you can see in this awesome photo at sunrise of the Big House.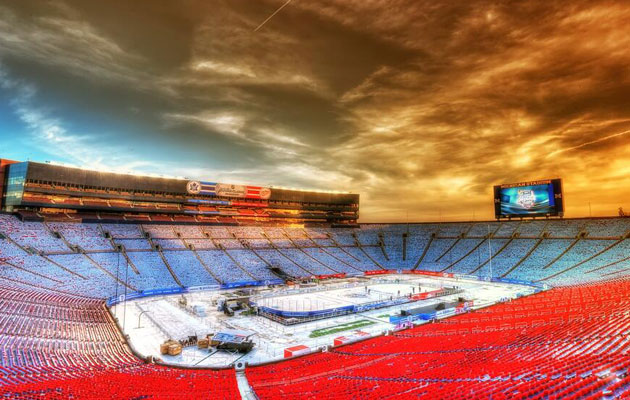 More NHL: Scores | Standings | League Leaders | Odds | Injuries | Power Rankings
What a photo.
Wondering what the scene looks like at Michigan Stadium in the days leading up to the Winter Classic between the Maple Leafs and host Red Wings? This picture taken at sunrise earlier this week should give you a pretty good answer (Taken by Dave Sandford via @PR_NHL).
In case you are wondering what the weather will be like, the answer is cold and potentially snowy. In other words, it might be just perfect for an outdoor hockey game. Happy New Year hockey fans!
The Pittsburgh Penguins will put politics aside and visit the White House out of 'respect'...

NBC will reportedly be devoid of NHL game broadcasts between Feb. 7-26

The Winnipeg winger suggests Trump is going after 'the principles the U.S. was founded on'
League gets excited about exhibition matches in Beijing and Shanghai

NHL players are still disappointed they won't be going to skate in PyeongChang

With Artemi Panarin in the mix and a Vezina winner headlining the defense, Columbus can be...