PHOTOS: What the Capitals and Ducks look like in infrared
Getty Images photog Bruce Bennett caught some actions from Tuesday's Capitals Ducks game on his infrared camera and the results were pretty spectacular.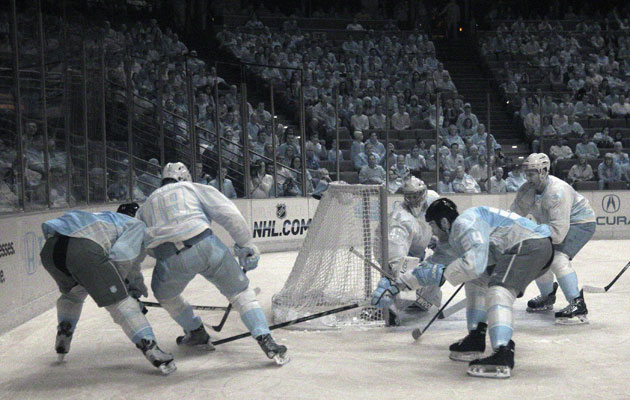 More NHL: Trades | Scores | Standings | League Leaders | Odds  | Power Rankings
From the department of Pretty Awesome Stuff comes these photos from last night's Capitals and Ducks game in Anaheim. Getty Images photographer Bruce Bennett brought an infrared camera with him to Honda Center and what he captured was, well, Pretty Awesome Stuff.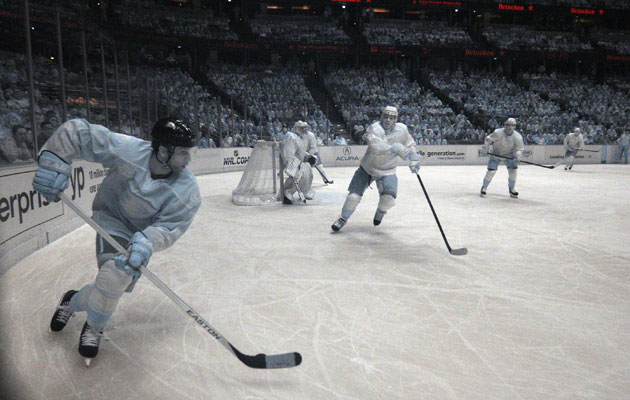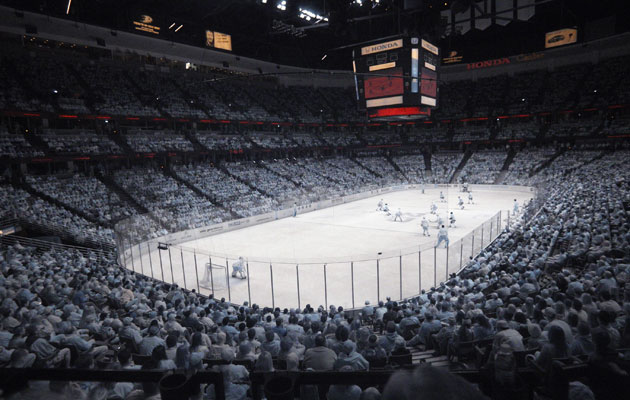 It might look like the University of North Carolina in the Dean Dome if they played hockey but that's NHL action. I can say this much: I'm digging the Ducks jerseys more in infrared than in color.
S/t Sporting News
The 33-year-old veteran was diagnosed with Guillain-Barré syndrome

The NHL says it is 'completely satisfied' with its investigation into what Shaw said in the...

It may not be the most effective stickhandling training method, but it's certainly the most...
Steven Stamkos and Tampa Bay are soaring above all, while Montreal continues to dig its own...

Rage is all the rage in Montreal

Buffalo's 20-year-old phenom pulls off the highlight of the night against Vancouver