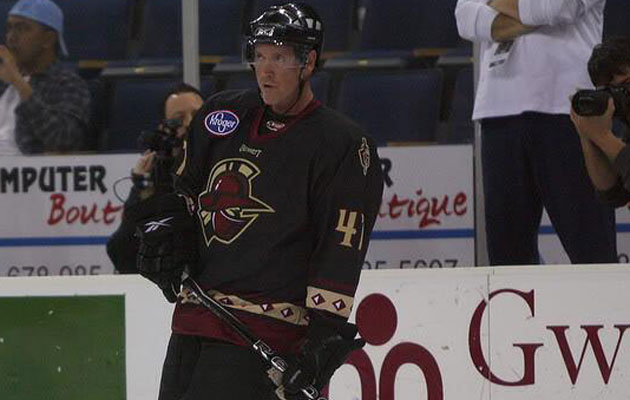 More NHL: Scores | Standings | League Leaders | Odds | Injuries | Power Rankings
On Wednesday former Atlanta Braves pitcher Tom Glavine joined baseball immortality when he was voted into the Hall of Fame in Cooperstown (you can read all about it over at Eye on Baseball). We'd like to take this as a chance to remind you that Tom Glavine once played professional hockey.
When we say once we really do mean once.
Growing up in Massachusetts, Glavine was more than a pitcher, he was an NHL prospect too. Taken in the fourth round by the LA Kings in 1984, 69th overall, Glavine could have had a future in hockey if baseball hadn't gotten in the way.
But once Glavine hung up the cleats he signed on for one day to play with the Gwinnett Gladiators of the ECHL. He took part in the pregame warmups and even took the opening faceoff before promptly leaving the ice and never playing professionally again. As we said, he played once; one shift and really one second.
Who knows what could have been for Glavine in hockey but it's pretty safe to say he made a good decision. At least we know he ended his career as a professional athlete with a few more teeth.