Report: Brad Boyes signs extension with Panthers for two seasons
The Panthers were busy on Tuesday. In addition to a couple of trades they also re-signed their leading goal scorer, Brad Boyes.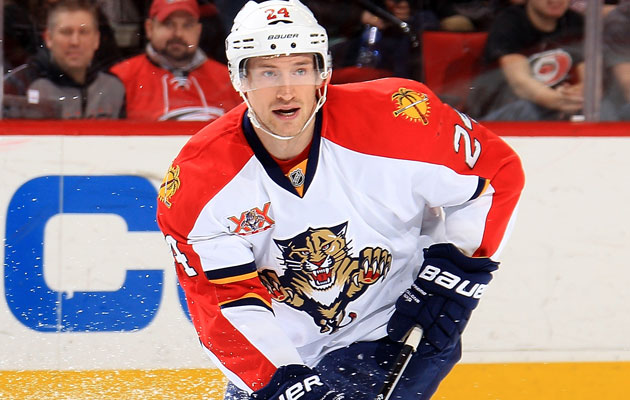 More NHL: Trades | Scores | Standings | League Leaders | Odds  | Power Rankings
The Florida Panthers did more than trade for Roberto Luongo and move Mike Weaver to Montreal on Tuesday, they also took a name off their trade block by re-signing forward Brad Boyes.
Boyes, who signed a one-year contract with the Panthers before the season when they invited him to camp on a tryout, inked a two-year deal with the team on Tuesday. Per TSN's Bob McKenzie it's a pretty affordable deal too at $2.625 million per season.
Without a contract beyond this season and given his productivity this season, there was some chatter he might be dealt but all along both sides were open that they wanted to work out a deal. Consider it done.
Boyes, 31, is the Panthers' leading goal scorer this season with 17 goals in 59 games. He also has 11 assists.
The 40-year-old center is returning to the Wild after a successful run in Pittsburgh

Edmonton locks up its 21-year-old RFA a month after McDavid's historic extension

Even with a new coach and added veteran help, the Canucks have a long road ahead
Unlike expansion teams before them, the Knights have enough talent to entertain right away

Brian Lawton says he 'would not be surprised' if Boston deals its young star to end contract...

It turns out Phil does love his hot dogs, especially when they're in a Stanley Cup