Report: Gary Bettman pushing for expansion to Seattle by 2014-15
Seattle just won't go away. A report says Gary Bettman is pushing the Board of Governors for NHL expansion to Seattle ... soon.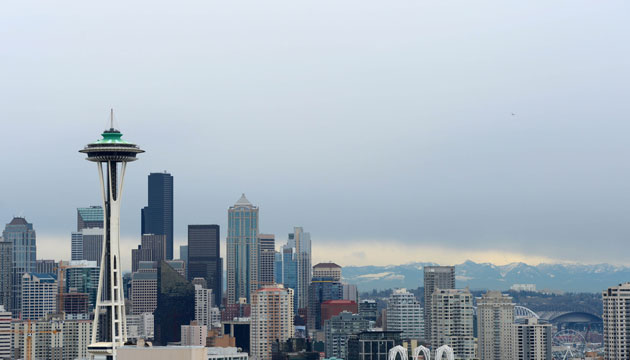 More NHL offseason: Rumors | Top 50 Free Agents | Buyout Tracker | Trades | Transactions
Don't despair yet, Seattle hockey fans, the NHL talk won't go away.
After the city appeared to be the front-runner to land the Phoenix Coyotes should a deal not have been struck between the prospective owners and the City of Glendale, Seattle was left in the lurch just when the hockey hopes were rising. But that expansion talk just won't go away, now it's coming from KJR Radio in Seattle host Mitch Levy on Tuesday night.
The short of it is: I'm hearing that the NHL Commish is encouraging the board of governors to make an expansion team available to Seattle.

— mitch levy (@kjrmitch) July 31, 2013
Levy went on to say that a franchise would cost $275 million to acquire and if that became a reality, it would begin operations in 2014-15. Of course it would all be based on an ownership group coming forward and the plans for a new arena continuing down the path of becoming reality. Key Arena likely would serve as the home of a team until an arena came to be.
Of course, getting the new arena wouldn't be a walk in the park. It would require the Memorandum of Understanding (MOU) the city has to be altered as the MOU centered around getting an NBA team back to replace the departed SuperSonics. The proposed arena -- with ice hockey rendering seen below -- would go south of downtown juxtaposed to Safeco Field and Qwest Field, the homes of the MLB's Mariners and NFL's Seahawks (and MLS' Sounders) respectively.
At this point it's no surprise that the league is pushing for expansion to Seattle, that's what makes this report from Levy seem plausible. Everything I've heard has said that a team will come to Seattle and expansion is coming to the NHL as well. The only surprise for me is how quickly it might happen. I figured it would be a couple of years (and it still could be, these things don't usually happen overnight) as the city isn't exactly ready for the NHL -- that's to say Key Arena stinks for the NHL's needs.
Perhaps one reason why Bettman would already be pushing for this -- if true -- is to try and balance out the newly formed conferences with an even number of teams. As it stands now there are 16 teams in the Eastern conferences and 14 in the Western conferences. Minor or not, there is an inequality there that doesn't sit right with teams in the East.
I think we've all believe that the NHL will go to Seattle, it just could be happening a little sooner rather than later.
Here's what it would look like in a new Seattle arena, presumably with the lines on the ice and the benches/boxes being missing fixed.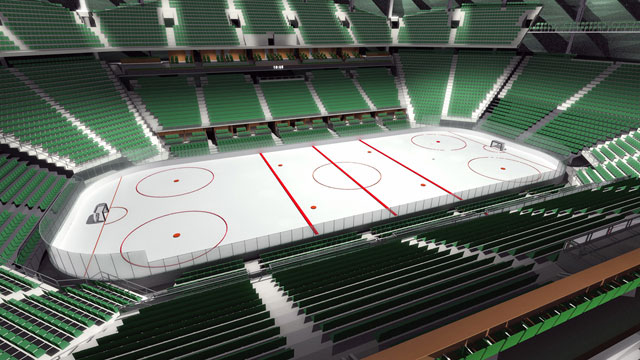 Los Angeles isn't rushing to sign the 45-year-old forward any time soon

The University of Denver star and Hobey Baker Award winner is drawing interest

Intrigue is high in Arizona after a wild offseason, but expectations should still be tempe...
Players are set to give personalized messages for Adidas' former hockey equipment brand

The 40-year-old center is returning to the Wild after a successful run in Pittsburgh

Edmonton locks up its 21-year-old RFA a month after McDavid's historic extension