Report: Teams will play 18 games within division
Teams will reportedly play 18 games within their division, and the remaining 30 against the other teams in their conference.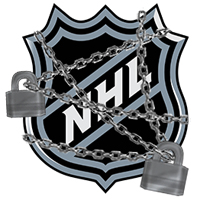 Season preview: Team previews | Expert picks | 50 things to watch | Top 50 players
The NHL still hasn't released the details of its 2013 schedule yet, but it's expected that a 48-game season will begin on Jan. 19 with training camps opening on Sunday once the new CBA is officially ratified.
While we wait for the official word from the league, TSN's Bob McKenzie reported on what the schedule matrix should look like for the shortened season.
According to McKenzie, teams will play two division opponents in a 48-game season -- most likely their closest rivals -- five times each. They'll play the other two division opponents four times each, and the remainder of the games (30) will be spread throughout the conference.
Just as the case was in 1994-95, there will be no interconference games.
This schedule varies slightly from last week's original report that said teams would play seven games against each division opponent.
For more hockey news, rumors and analysis, follow @EyeOnHockey and @agretz on Twitter and like us on Facebook.

Here's what you might have missed across the NHL on Tuesday night

Montreal can't score, New York's defense is in disarray and the Oilers are supremely under...

The NHL's newest team is a hit on and off the ice
J.T. Brown, who raised his fist during the national anthem, meets with Tampa Police Depart...

The decision would likely be met by anger from some fans, but it could also make sense

Toronto shoots to the No. 1 spot, just ahead of the Chicago Blackhawks