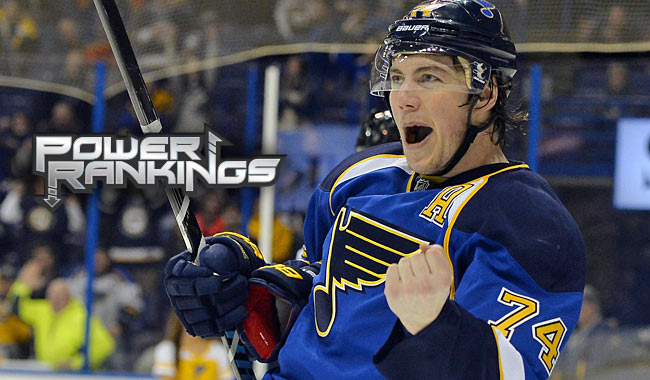 Much to the chagrin of Flyers owner Ed Snider, the Olympic break is upon the NHL. Just as things are starting to heat up, the NHL cools down for the most anticipated tournament in hockey.
When the time comes for the league to get started back up in two-plus weeks, there will be hardly any time before the trade deadline sends rosters into flux. In other words, it sounds like a perfect time to review the NHL landscape.
The West has looked like the superior conference all season, and while we're not about to change that stance, it's pretty clear the East has at least started to even the field. For example, for as much attention as the Central and Pacific Divisions have (rightfully) received for their excellence, the Northeast is the first division to have four teams hit the 70-point mark, doing it before the break. Sure, the Northeast has one more team than the divisions in the West, but the point stands; the East has been making up ground.
What we don't have at the break is a clear set of a few Stanley Cup contenders. The Ducks have been excellent all season but have hit the skids (by their standards) lately, and as a result they cede the top ranking to the Blues, who have been steady and strong in all facets. Add in the Sharks, defending champion Blackhawks, the Bruins and Penguins in the East with a couple of teams right on the fringe and you start to see there is a lot of competition at the top.
Sadly for the folks in Buffalo, the same thing can't be said at the bottom. The Sabres are very clearly careening toward the worst record in the NHL this season and it shouldn't be all that close.
While you get ready to enjoy the Olympics -- and enjoy them for all they are worth because it will be a great tournament -- keep in mind that the NHL will have an awesome finish to its season in store after the medals are handed out in Sochi. From the trade deadline with many big names on the block to the playoff races that see few teams out of contention, there is a lot to look forward to.