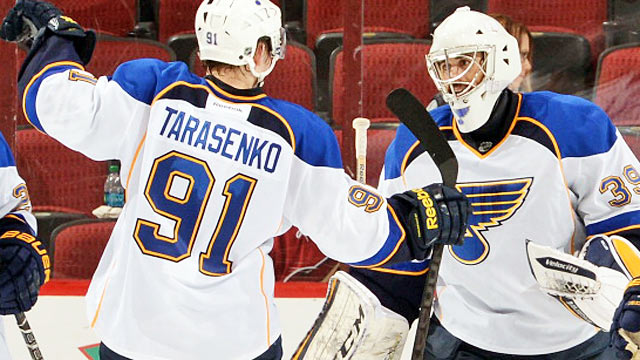 If teams haven't done so already, now is the time to figure out if you are a Have or a Have Not.
For many teams that's already clear as the trade deadline approaches but with a ton of teams bunched up in the middle, all feeling like they're in playoff contention, it's not so clear for others. They better figure it out fast, though because the wheeling and dealing is about to begin.
Well it actually already started with the long-awaited Ryan Miller deal going down with him now in St. Louis. Statistically Miller and Jaroslav Halak aren't much different in their careers but not many will argue Miller isn't superior. The Blues were able to figure out early they were a Have and got what they wanted and fast.
But that should just be the start of it. The Haves outnumber the Have Nots -- at least that's how the GMs will see it -- and that might make the abundance of dealing difficult. However there are so many big names in play this year, more than we've become accustomed to seeing, that there's no telling how active it might be, or how league-shaking it will be.
The right moves can make a big difference in this NHL, especially for teams in that middle layer of the league. The teams in the 7-23 range in these Power Rankings don't have much distinguishing one from another and even a subtle move can make for a big move here and more importantly in the standings.
Or the other way around. With so many big-name players in play, the potential to boom or bust on the deadline is high this season. It's time for GMs to make their mark.