Canada not happy with drug testing on figure skaters in Sochi
The Canadian figure skaters have reportedly been subject to a lot of drug testing, leaving the nation unhappy before the team competition concluded.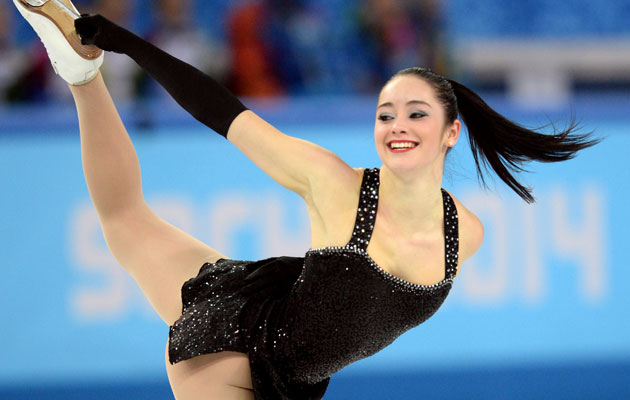 In the world of figure skating, controversy isn't anything new. The sport has seen its share of judging scandals -- including suggestions of one already in Sochi -- and other bits of drama.
Drug testing, however, is not normally part of the equation but it is this edition of the Winter Olympics.
Prior to the final day of the team skate competition, the Canadians were not happy by the drug testing that has taken place in the figure skating so far. In the midst of a heavy competition with the host Russians, the Canadians felt they were being singled out. From the BBC:
Seven of the 17 members of the figure skating team have reportedly been tested since arriving in Sochi -- a high number -- including [Kaetlyn] Osmond on Saturday and another two at midnight the day they arrived.

Mike Slipchuk, Skate Canada's high performance director, said Sunday he's "never seen anyone tested before on the day of a competition."

He's brought the issue up with the Canadian Olympic Committee.

"At least we're running out of skaters to be tested, which is a good thing."
The BBC report goes on to say that Osmond was tested mere hours before her performance on Saturday night. None of the testing, of course, is ideal for the skaters in their preparations.
Between the testing and the fixing allegations, the Canadians can't shake the feeling they have the deck stacked against them in Sochi. Testing controversy or not, the Canadians were likely not going to touch the Russians, who were nearly flawless in every discipline in the team competition, dominating so thoroughly the nation wrapped up the gold before the final competition even took place. Canada still performed well enough to pick up the silver by a comfortable margin over the USA, who won bronze.
Nothing is ever easy in figure skating, is it?
Nassar continues to have to listen to victim impact statements as he awaits sentencing

The former USA Gymnastics doctor issued a six-page complaint during his sentencing hearing

Mancuso went out in style on her final run, rocking a Wonder Woman outfit and cape
Unsurprisingly, an investigation has been launched into why so many Russian athletes got s...

Rippon says 'Mike Pence doesn't stand for anything that I really believe in'

Couric will be joining Mike Tirico at Pyeongchang Olympic Stadium for the Feb. 9 Opening C...