Canada's Howell wins women's ski slopestyle gold, USA's Logan silver
For the third time in three competitions on the slopestyle competition, the USA earned a medal with Devin Logan winning silver in women's event behind Canada's Dara Howell.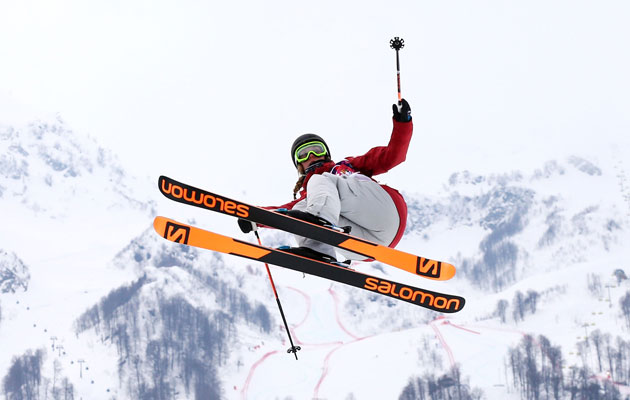 The slopestyle course in Sochi has been good to the Americans.
The inaugural version of the women's Olympic Ski Slopestyle competition was held on Tuesday and after the Americans won gold in both the men's and women's competitions in snowboarding, American Devin Logan earned the United States' first silver medal of the Games.
Logan was sandwiched by a pair of Canadians on the medal stand as Dara Howell wrapped up the top score before her second run, leading to a celebratory descent down the mountain. Her first run of 94.20 was far and away the best of the final, well ahead of Logan's 85.40. Canada's Kim Lamarre earned the bronze, just 0.40 points behind Logan.
The day turned almost into a battle of attrition as the task of going through the obstacles and then the jumps was proving tough. A medal favorite coming into the event, Canadian Kaya Turski fell twice and injured her shoulder, forcing her out of the competition.
Then in the final the fourth Canadian in the field, Yuki Tsubota, had to be taken off the course on a stretcher after a vicious crash where she landed short off one of the jumps, hitting the knuckle with tremendous impact. Even with the second run aborted, Tsubota finished fourth on the strength of her first run.
With the two medals including another gold, Canada took sole possession of the medal count in these Games with four golds and nine medals overall. Logan's silver gave the Americans six medals overall.
Jamaican legend goes down on the 4x100 relay final with an apparent leg injury

The Summer Games are coming to L.A. for the third time

Gil Roberts claims that the only crime that he committed was loving too much
Los Angeles preferred 2024, but may have to wait another four years to host Games again

TSA says it reached out to the gymnast and is looking into the incident

The record-setting Jamaican sprinter had one of his nine gold medals stripped