Jamie Anderson completes USA gold sweep in women's slopestyle
Jamie Anderson turned in a monster second run in the women's slopestyle snowboard final on Sunday to win gold and give the USA a sweep of the new Olympic event.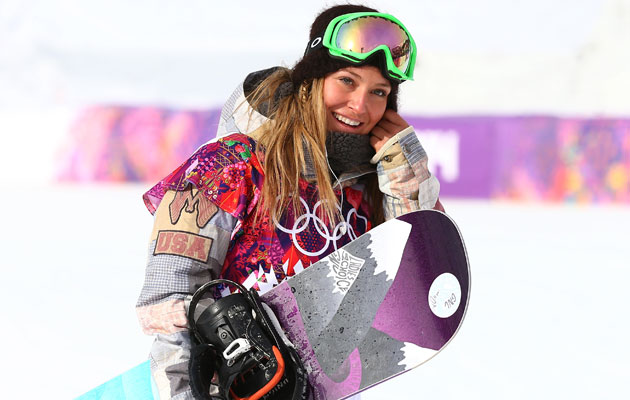 For the second time in as many days, the United States took home a gold medal in slopestyle snowboarding.
After Sage Kotsenburg won the men's competition on Saturday, Jamie Anderson followed it up by winning the first ever women's slopestyle competition on the strength of a monster second run in Sunday's final.
Anderson came into her final run needing a big score and she delivered on the strength of a couple 720s on the closing jumps. Her final score came in at 95.25, ahead of Finland's Enni Rukajarvi, who finished with a 92.50 for the silver. Great Britain's Jenny Jones earned the bronze with a final score of 87.25.
Unlike Kotsenburg, Anderson came into the event as a strong medal contender and she backed it up. She won the slopestyle competition at the X-Game four times, including in 2012 and 2013 and then earned the silver just weeks ago. She now has some gold from the Olympics to add to her collection.
American Karly Shorr finished in sixth place with her run of 75.00 in her second attempt.
The Games are to be hosted in South Korea, and France has already expressed concern over s...

If the South Korean standoff with Pyongyang continues, France has said they will stay home...

The news comes shortly after a deal was struck by Los Angeles and the IOC
Jamaican legend goes down on the 4x100 relay final with an apparent leg injury

The Summer Games are coming to L.A. for the third time

Gil Roberts claims that the only crime that he committed was loving too much