PHOTOS: Russian skier breaks ski, helped by Canadian coach to finish
In the men's cross-country spring final on Tuesday, Russian Anton Gafarov broke a ski. Moments later he was helped by a Canadian coach with a new ski so he could finish.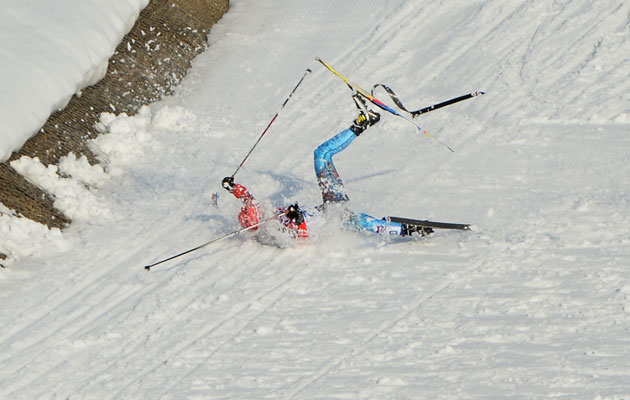 This is what the Olympic Spirit is all about.
Tuesday was the day for the men's and women's cross-country free sprints. If you aren't familiar, it's cross-country skiing's version of the 100 meter dash, a full sprint that takes three-plus minutes to compete. Any one mistake or fall and you're pretty much done.
Such was the case for Russian Anton Gafarov in the men's semifinal. At that point there are groups of six in heats with the top two finishers advancing and then two lucky losers from the two heats combined to make the final six. Gafarov was already experiencing some issues with the crowd watching him intently and was behind. That's when he fell while going down a slope and broke a ski.
Because nobody wants to not finish a race, especially in the Olympics, Gafarov got up and kept going on one ski. Seconds later, a coach came running onto the course to give Gafarov a new ski and get him on his way to a last-place finish in the semis. The coach? Justin Wadsworth from Canada.
Canadian skier Justin Wadsworth gives a ski to Russian Anton Gafarov, allowing him to finish the race. #TeamCanada pic.twitter.com/kT98O1Rx11

— Mr. H. (@MrHExperience) February 11, 2014
With the help of Wadsworth, Gafarov was able to finish the race to a great applause from the Russian fans, one which he showed his appreciation for.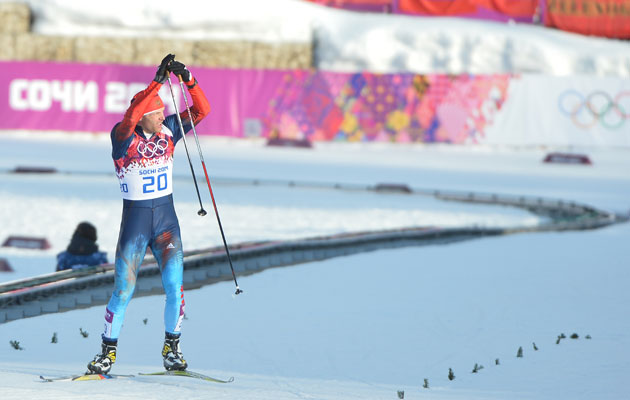 Speaking to the Toronto Star, Wadsworth, who is a three-time Olympian himself, couldn't help but to help.
Wadsworth looked around. No one was moving. Everyone just stared, including a group of Russian coaches.

"It was like watching an animal stuck in a trap. You can't just sit there and do nothing about it," Wadsworth said later.
Wadsworth added: "I wanted him to have dignity as he crossed the finish line."
It's heartbreaking and heartwarming all at the same time. The Olympics, you have to love them.
As for the results of the races, Norway's Ola Vigen Hattestad won the gold over Sweden's Teodor Peterson and Emil Joensson after a big crash in the final.
Rippon says 'Mike Pence doesn't stand for anything that I really believe in'

Couric will be joining Mike Tirico at Pyeongchang Olympic Stadium for the Feb. 9 Opening C...

White expects to win in South Korea and for the president to tweet about it
After long-anticipated talks, the two states have planned for a united Winter Games

Amid criticism from Aly Raisman and others, the organization says it won't fine Maroney for...

Kenworthy, who came out as gay in 2016, says the country has taken steps backward under Tr...