Switzerland's Valetta wins super combined gold; Bode Miller 6th
Bode Miller posted a strong slalom run but could not defend his 2010 victory in the super combined, finishing sixth as Switzerland's Sandro Viletta took the gold.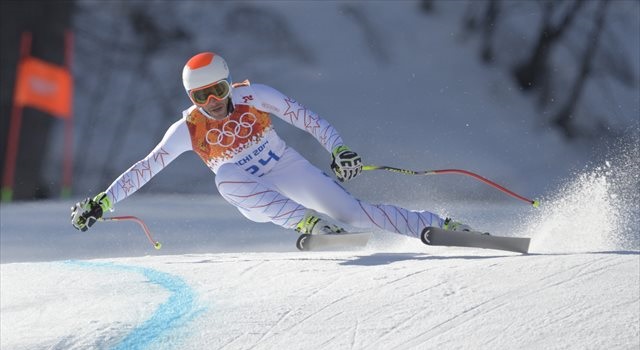 Team USA will have to continue waiting for its first men's alpine skiing medal of the Sochi Games as Bode Miller's strong slalom run wasn't enough to put him on the podium of the super combined.
Switzerland's Sandro Viletta took the gold, with Croatia's Ivica Kostelic earning the silver and Italy's Christof Innerhofer the bronze. Viletta is -- surprisingly -- the first Swiss skier to ever win gold in an Olympic combined event, in which skiers ski both a downhill and slalom run.
Both Miller and fellow American Ted Ligety were expected to be among the medal contenders, with Miller the defending Olympic combined champion and Ligety the current defending world champion. But both struggled in the downhill portion, with Miller placed 12th heading into the slalom and Ligety 18th.
Miller has traditionally been stronger in the downhill portion of the event, but actually responded with a strong slalom run to move him into sixth place. Ligety finished 12th, with American Jared Goldberg in 11th.
If the South Korean standoff with Pyongyang continues, France has said they will stay home...

The news comes shortly after a deal was struck by Los Angeles and the IOC

Jamaican legend goes down on the 4x100 relay final with an apparent leg injury
The Summer Games are coming to L.A. for the third time

Gil Roberts claims that the only crime that he committed was loving too much

Los Angeles preferred 2024, but may have to wait another four years to host Games again