US women's curling concedes to Brits after record seven-point end
The United States women's curling team conceded to Great Britain on Tuesday, down 12-3 after six ends. That came after an Olympic-record seven-point end for the Brits.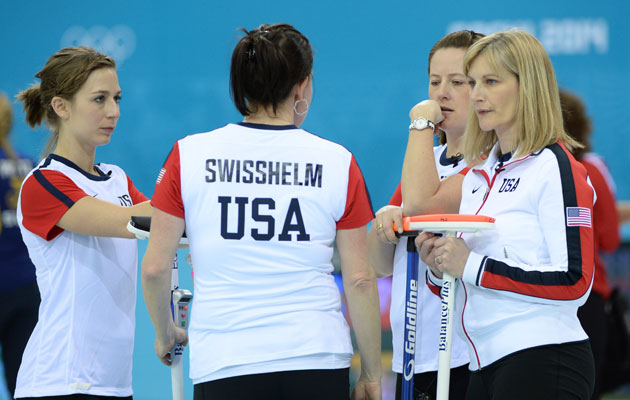 The United States women's curling team has had better days than Tuesday. With so many games to get in during round-robin play, the US had two matches, starting early in the morning against the host Russians and finishing up against Great Britain.
In the first game the USA stayed closed but fell to the Russians by a final score of 9-7. The second game didn't go nearly as well.
The US women conceded the match after only six of 10 ends. That's because they were down by a score of 12-3 thanks to a seven-point end in the fourth. In case you were wondering, yes, that's an Olympic record score for one end.
For the uninitiated, the maximum score you can get in one end -- which is like an inning in baseball -- is eight. Each team throws eight stones in an end and when all stones have been thrown, whichever team has a stone closest to the center, or the button, and is inside the rings, or the house, earns a point. If you have two closer than an opponent stone, you get two points and so on.
So to get seven is incredibly rare at the international level. A lot has to go right for the team scoring and a lot has to go wrong for the team on the other end. That's what happened to the US.
If you wanted to know what, exactly, a seven-point end looks like, here you go, courtesy of Hit the Broom.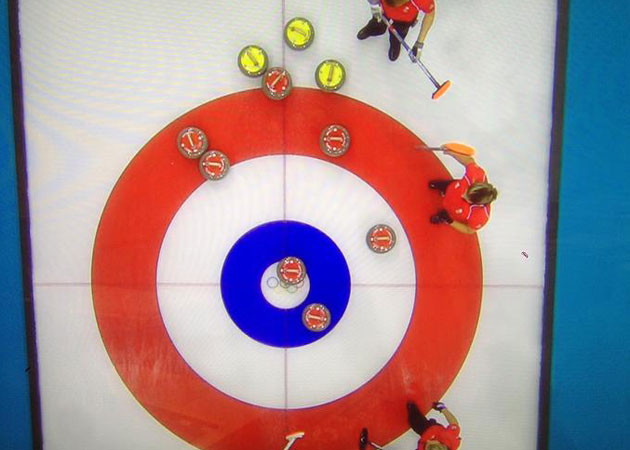 Two ends later the Brits scored three points and at that point the Americans conceded for the 12-3 final. The final numbers didn't look good as you could guess. Skip Erika Brown shot just 46 percent in the game, well below British skip Eve Muirhead's 79 percent.
It's not the first time a team has conceded after six ends -- the earliest a team can -- in the Olympics. In 2010 Denmark conceded victory to China while trailing 11-1 after six.
The good news for the American team is they get to put this behind them and move on immediately. They are scheduled to face China on Wednesday.
Jamaican legend goes down on the 4x100 relay final with an apparent leg injury

The Summer Games are coming to L.A. for the third time

Gil Roberts claims that the only crime that he committed was loving too much
Los Angeles preferred 2024, but may have to wait another four years to host Games again

TSA says it reached out to the gymnast and is looking into the incident

The record-setting Jamaican sprinter had one of his nine gold medals stripped