LOOK: Barcelona's Neymar shows off his crazy skills with fancy rabona pass
Neymar was his flashy self on Sunday morning.
• 1 min read
No matter the moment, Neymar isn't afraid of showing off his flair. As Barcelona lead Espanyol 1-0 on Sunday thanks to Lionel Messi's goal, Neymar tried for a cheeky assist with this effort. Check it out.
La rabona de Neymar... pic.twitter.com/sxl6uRYyNn

— Radio Barça (@RadioFCB) May 8, 2016
It didn't work out, but that was some serious skill. Are you watching, Khazi?
For news, stories, results and more, follow us:
- @CBSSportsSoccer - @RGonzalezCBS - Facebook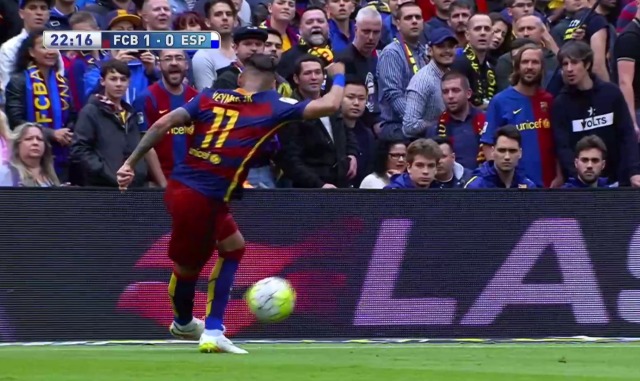 The player behind Arsenal's surprising climb up the table is a 5-foot-5, 22-year-old from...

Odoi-Atsem was diagnosed with Hodgkin's lymphoma and will undergo chemotherapy

The U.S. wins the cup once again as Alex Morgan finishes it off late
Here are the top 25 teams in the world after the October's international matches

The Americans played well but couldn't hold on to a victory in Connecticut

El Tri faces a weakened Chile team