LOOK: Steve Nash shows off soccer skills in practice with Spanish club
Mallorca welcomed Nash to the training ground this week.
Former NBA star Steve Nash became part-owner of Spanish club Mallorca in January, and this week, the two-time MVP  and lover of the Beautiful Game trained with the club. Check it out as the Canadian practices with the team, showing off his skill.
Refuerzo de lujo en el entrenamiento de hoy del @RCD_Mallorca . Bienvenido, Wellcome @SteveNash pic.twitter.com/EpG8mnapj0

— RCD Mallorca (@RCD_Mallorca) March 4, 2016
. @SteveNash en un rondó con el @RCD_Mallorca #nba pic.twitter.com/VDfeDoTaNU

— RCD Mallorca (@RCD_Mallorca) March 4, 2016
Nicely done, and awesome for him to support the club by visiting and watching a match. Though the team needs a little luck as it is fighting for its second division lives.
Oh, and he also proposed to his girlfriend on the visit. Good trip all around for Nash. 
. @SteveNash se ha declarado a su novia en Fornalutx. Ella ha dicho sí. Congratulaciones !!! pic.twitter.com/YiBMpz0DnB

— RCD Mallorca (@RCD_Mallorca) March 4, 2016
For news, stories, results and more, follow us:
- @CBSSportsSoccer - @RGonzalezCBS - Facebook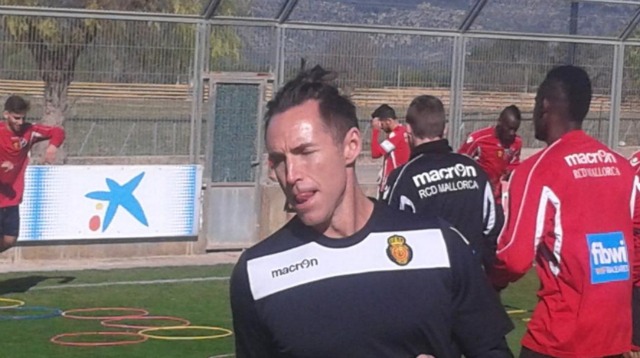 Keep in touch with dates and start times for every match as the Premier League season kicks...

New England, D.C. United and FC Dallas are out

Here's how to watch every match in the postseason
Los Blancos aim to finish the weekend in fist place

Juve enters the match in first place with a one-point lead

The Argentine helped Barca win 3-0 on Saturday at Eibar
Pulisic was taken off after 60 minutes and Canada rolled at home for a shocking victory

It was easy as can be for the red, white and blue