MLS commish admits that Mexican league is better than MLS
Garber said MLS isn't as good as Liga MX...for now.
• 1 min read
MLS commissioner Don Garber said on Thursday that Liga MX, Mexican's top division, is better than Major League Soccer, per ESPNFC.
MLS has grown since its first season in 1996, with 20 teams at the moment with the goal of reaching 28. Four teams are set to join in the coming years, and the league's attendance averaged a record of over 20,000 per game last campaign. 
But Garber, when comparing Liga MX to MLS, said there is still a ways to go as the Mexican teams have dominated the CONCACAF Champions League, proving their superiority, while also having more money to spend and better talent.
"I think it starts with the Mexican league is better than our league now, and we have to acknowledge that and that's OK," Garber said. "You always have to have someone within your sights in business and life and sport as your target to say they are the ones that we want to get [to].
"There are lot of things in Liga MX that we admire. They spend more money, better training, they have been at it a longer period of time, better development."
It's a bit surprising to hear Garber say that, in my opinion, but it is admirable for him to do so and have a target of what the league wants to be like. There are many reasons why the MLS has yet to become popular on a global scale. Aside from not having a normal league format (you won't find many soccer leagues around the world that have playoffs after a regular season), no promotion and relegation and the majority of the stars being past-their-prime vets, Garber said MLS is on the way up, willing to make changes and expand as long as it makes sense for the league.
The expectation is for the league to continue to gain more fans in this country as expansions take place in Los Angeles, Atlanta and other locations, but he's right, for now Liga MX has the edge.
Garber and Andre-Pierre Gignac make it Liga MX 2, MLS 0. 
For news, stories, results and more, follow us:
- @CBSSportsSoccer - @RGonzalezCBS - Facebook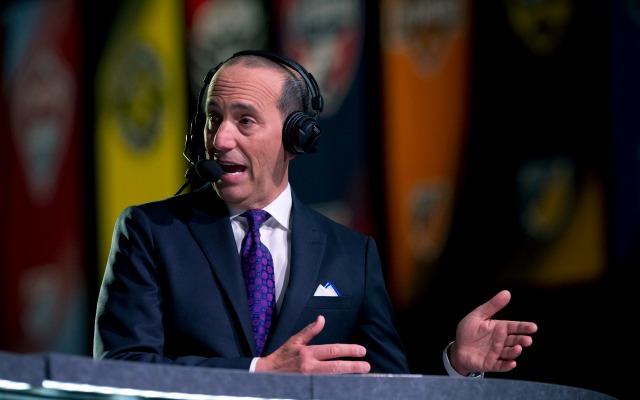 Barcelona held a 2-0 first-half lead over Sevilla before disaster struck their superstar

This was a wild scene and it started because of Marco Ianni

United is still struggling and Mourinho is frustrated
Ronaldo and company look to remain perfect in Serie A

Messi and company face a red-hot Sevilla at the Camp Nou

Los Blancos hope this is the start of a fine run