The Poll Attacks: Ripping apart ballots after Week 6
Even Dabo Swinney is upset with how high Clemson is ranked as bad as the defense has been playing. (US Presswire)
The latest college football polls are out following Week 6, and now it's time to rip them to shreds. Senior college basketball writer Gary Parrish has been calling out voters in the major hoops polls for thinking a little bit too far outside of the box when it comes to their AP ballots every week. Now it's my turn to do the same on the football side.

It's time to take the baton on the idea from my colleague and keep all of the voters honest. I've come to know a good number of these people over time and through Twitter, but relationships do not matter; bad votes do.

AP Poll Coaches Poll

(Details of AP ballots courtesy of PollSpeak.com)
Fun poll facts
Amazingly, the Big Ten is without a team in the coaches poll for the first time in the history of the poll. Louisiana Tech, at No. 24, is ranked in the coaches poll for the first time ever and ranked in the AP poll for the first time since 1999.
Rodney Dangerfield 'No respect' team(s) of the week: Arizona State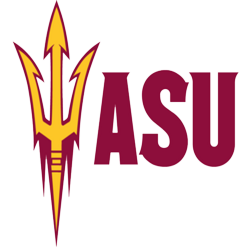 Nope, no Todd Graham jokes here. Believe it or not, but it's the Sun Devils who control their destiny in the Pac-12 South Division. In a league full of turnaround jobs, this might be one of the most impressive. It hasn't been a murderer's row of opponents, but they have two BCS nonconference wins in their pocket and should have three league wins and a 5-1 record heading into their home date next Thursday night against Oregon.
Although he wants "high octane" offenses, Graham's defense is a big reason why the team should slide into the bottom of the top 25. Arizona State is 10th in the country in total defense, is allowing just 13.6 points per game and has been putting a ton of pressure on opposing offensive lines with 4.20 sacks per game and the top pass defense in the Pac-12. Just 10 voters put the team on their ballots, from as high as No. 18 down to No. 25. Since the bottom of the polls aren't great at the moment, this team is playing well enough to be in the mix and ranked.

Overrated: Clemson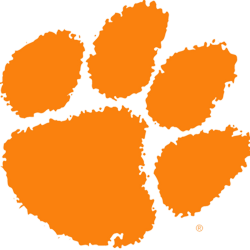 The ACC is, how to put this delicately, not good. In the Sagarin ratings, the conference has dropped to the No. 6 league in the country and the perception has probably never been lower this season than after Florida State did Florida State things by losing to NC State on Saturday to end any hopes of a team getting into the national championship game. The fact that the Tigers have landed at No. 16 in the AP and (!!) No. 13 in the coaches poll is confusing considering they were blown out by the Seminoles and their best win is over a 1-4 Auburn squad.
The offense has been clicking, and there's good reason with Tajh Boyd, Sammy Watkins, Andre Ellington and others leading the way. But the defense has been ... oof. Ranked 96th in the country and giving up nearly 450 yards per game, Brent Venables is spending the school's money and not delivering. They struggled against Georgia Tech (who lost to Middle Tennessee 49-28 at home last week) and likely won't face a ranked team until South Carolina at the end of the year. Bottom line is their loss looks worse in retrospect, the wins aren't great and the entire resume screams a non-Top 25 team. Yet they're as high as No. 13.
California Craziness

A trio of voters from California (CSN Bay Area's Ray Ratto, San Jose Mercury News' Jon Wilner, LA Daily News' Scott Wolf) are an interesting bloc. Some would call the group progressive; others would say extreme; and just about everybody else will call them crazy given the fluctuations in their weekly ballots. All three are consistently in Pollspeak's group of "extreme voters," so we'll highlight the most baffling decision(s) from each.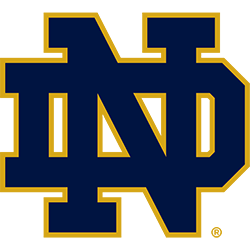 First off, credit to Ratto for ranking Rutgers in the top 15 and having Louisville, Ohio and Louisiana Tech on his ballot. Poll Attacks is finally getting through to one of the above trio, it seems. Though Wilner will take home this spot once again in Week 6, we have to call out Wolf for putting Notre Dame No. 14 on his ballot. Seriously, No. 14. A team that has never trailed at all this year is behind five teams with one loss. I just don't get it, and Irish fans can be sure and let him know all about it with whatever form of social media they use.
Back to Wilner, who keeps LSU in the top seven (higher than anybody) while placing West Virginia at No. 10 (lower than anybody). Both teams went on the road over the weekend, and yet the one that lost is ranked higher than the one that won to remain undefeated. Sure, OK but no. Perhaps the worst part is having Michigan (14) and Michigan State (18) ranked in the top 20 despite a terrible resume and one of them lacking much of an offense. Clemson is ahead of Stanford, USC and an Oklahoma team that lost at home to Wilner's No. 6 team. Kudos for putting Arizona State on (see above) but leaving off Rutgers and putting on a Tennessee team that hasn't put together a complete game all season and you'll wind up in this section.
What were you thinking? Glenn Guilbeau
Guilbeau is close to forcing us to rename this segment, 'What were you thinking, Glenn Guilbeau?' It's that bad, and we are starting to wonder if he's even checking game summaries much less watching games.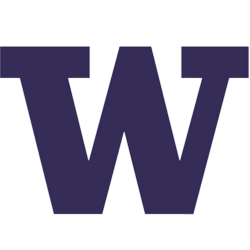 First, let's recap from last week. He had Florida State No. 2, Washington No. 12, Florida No. 18 and both Michigan Big Ten schools ranked. Yeah.
This week, Washington, blown out 52-21 by Oregon, is ranked No. 13! Made even worse is he's an LSU beat reporter and saw the team get turned into mincemeat by the Tigers in person. Just as bad is they're ahead of undefeated Notre Dame at No. 15. Both Michigan schools are still ranked and Nebraska (lost to UCLA and Ohio State ran up 63 on them) is No. 23. Boise State is also ahead of undefeated Louisville.
Like, is he picking teams out of a hat? I'm starting to wonder because the ballot is a mess every single week and even worse than the California crazies.