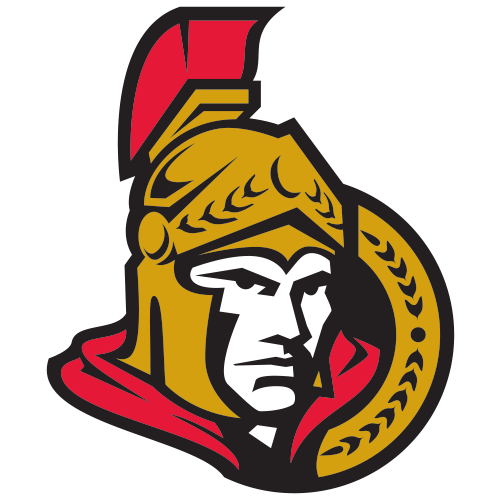 Nikita Filatov
LW / Ottawa Senators / EXP: YRS
Height:
Weight: lb
Age:
College: None
Own

0%

Start

0%

LW Rank

NR
Sens' Filatov Signs Two-Year Deal With KHL Team

News: Nikita Filatov has signed a two-year deal with Salavat Yulaev of the KHL reports the Ottawa Sun. Analysis: It certainly appears that the Nikita Filatov experiment is over for good in Ottawa. The Senators will need to make a qualifying offer to Filatov, who will become a restricted free agent come July 1st, or he'll become unrestricted. Ottawa's management is debating whether or not to do so, but odds are good that GM Bryan Murray will take a pass and end the team's association with the winger. His fantasy value next year is next to nil.

Sens' Filatov Headed To KHL

News: Nikita Filatov will join HC CSKA Moscow in the KHL and is done with the Senators this season, Bob McKenzie of TSN has confirmed. Analysis: His rights are still the property of the Senators, however, so any return to North America would ultimately lead him back to the organization, barring a trade elsewhere. Nikita Filatov has just one point in nine games this season and has had a difficult time cracking the lineup in recent weeks, so this development is hardly a surprise.

Sens Allow Filatov To Play In Russia

News: Nikita Filatov will be leaving the Senators for the remainder of the season to play in Russia for HC CSKA Moscow of the KHL, reports Sportsnet's Nick Kypreos. Analysis: Given the fact that he was a healthy scratch the past four games, it was pretty obvious that this move was coming. The Senators still hold his NHL rights and perhaps he'll be back again next season competing for a spot with Ottawa. That being said, Nikita Filatov would have been much better served if he had simply toughed it out down in the AHL and grow more accustomed to the North American style of game.

Sens Scratch Filatov For Monday's Game Against Tampa Bay

News: Nikita Filatov will be a healthy scratch for a second game in a row Monday, reports Sportsnet's Ian Mendes. Analysis: Bobby Butler will start on the first line with Jason Spezza and Colin Greening. Head Coach Paul MacLean mentioned recently that while Nikita Filatov has shown improvement in his play away from the puck, he needs to start producing to stay in the lineup. We expect Filatov to be in and out of the lineup as his play dictates. For now, he'll need to be patient and work hard at practice before he gets another shot.

Sens' Filatov Plays Thursday

News: Nikita Filatov played over 14 minutes in Thursday's loss to Dallas. Analysis: Nikita Filatov didn't miss any time due to the fractured nose he suffered Nov. 29. Though he has been playing on the top line, Filatov (one point on the season) is best left on fantasy free agent wires.

Filatov Should Be Back In Ottawa Lineup Thursday

News: Nikita Filatov (fractured nose) will likely suit up for the Senators when they take on the Stars Thursday night in Dallas reports the Ottawa Sun. Analysis: He suffered the injury during the opening period of Ottawa's previous game against the Jets when he took the boot of Eric Fehr's skate to the nose. It was originally thought that Nikita Filatov had suffered a broken nose, but it turned out to be only fractured. He's currently playing on Ottawa's No. 1 line with Jason Spezza and Colin Greening. Head coach Paul MacLean spoke highly of Filatov's previous game against Carolina and will continue to give him top six minutes if he can work hard and produce some points.

Sens Filatov Breaks Nose

News: Nikita Filatov left Tuesday's win over the Jets with a broken nose, suffered in the first period, the Associated Press reports. Analysis: No word yet from the team on how long Nikita Filatov will be out. He suffered the injury when getting hit by the skate of the Jets' Eric Fehr.

Senators Recall Filatov

News: The Senators have recalled forward Nikita Filatov from Binghamton of the AHL according to a team release. Analysis: Nikita Filatov had a meeting with Sens GM Bryan Murray regarding his frustration with playing in the minors and his desire to return to Russia to play for the Central Red Army. Murray explained that if he wasn't up by the end of November, then he might consider allowing the winger to explore the possibilities. This obviously puts an end to that. Filatov has registered 12 points (seven goals, five assists) in 15 games with Binghamton this season. He has also appeared in six games with Ottawa, recording one assist. His fantasy value is limited, but he could have some value if he sticks with the big club.

Sens' Filatov Could Head Back To Russia

News: Nikita Filatov is being pursued by the KHL's Central Red Army reports the Ottawa Citizen. Analysis: Nikita Filatov met with Ottawa's GM Bryan Murray on Sunday and expressed his frustration at being stuck in the minors and that he'd like to return to Russia to play if possible. Ottawa currently has all the power as the NHL and KHL honour each league's contracts and as such, Filatov cannot sign a deal with Central Red Army unless givin the go ahead from Ottawa's management. Murray told Filatov that if he isn't in Ottawa before the month of November is out, then he might allow Filatov to pursue the option of going back to Russia. For anyone who hoped that Filatov would change his stripes and hone his skills in the AHL, this is certainly discouraging news.

Sens Return Filatov To Binghamton

News: Nikita Filatov was sent to Binghamton (AHL) on Monday, the Senators' official site reports. Analysis: The 21-year-old continues to maintain a fringe role in Ottawa while racking up frequent flyer miles when the Sens have injuries.