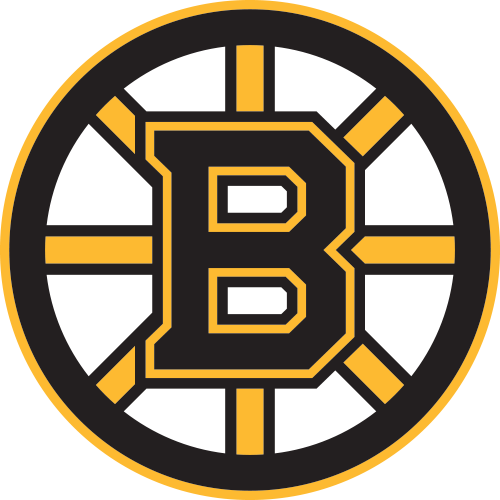 Ville Leino
LW / Boston Bruins / EXP: YRS
Height:
Weight: lb
Age:
College: None
Own

0%

Start

0%

LW Rank

NR
Leino Signs With KHL Team

News: Ville Leino signed with Medvescak Zagreb of the KHL on Sunday, Chris Johnston of Sportsnet reports. Analysis: Ville Leino was released by the Bruins in late September, which led to the expectation that he would sign overseas. It's possible he could again receive some NHL interest with a strong showing, but it's also possible he stays in Europe for good.

Bruins Release Leino

News: The Bruins released Ville Leino from his professional contract Monday. Analysis: Ville Leino has struggled ever since going to the Cup finals with the Flyers in 2010, and it appears his NHL career may be over. Unless we hear of another team picking him up, it's safest to consider him irrelevant in fantasy leagues.

Bruins To Give Leino A Chance

News: The Bruins have invited Ville Leino to training camp on a tryout basis, the Boston Herald reports. Analysis: Though he is coming off a 2013-14 season in which he notched zero goals and had 15 assists for the Sabres in 58 games, the Bruins could use some wing depth and it's plausible that with a fresh start, Ville Leino could carve out a top-nine role with the team if he turns in a strong training camp.

Sabres' Leino Placed On Unconditional Waivers

News: Ville Leino was placed on unconditional waivers Tuesday by the Sabres for the purpose of a buyout, TSN reports. Analysis: This move comes as no surprise as Ville Leino was one of the team's worst players on the league's worst team. Leino has been with the Sabres for the past three seasons after he signed a six-year, $27 million deal in 2011. He was coming off a career season with the Flyers that earned him his big contract with the Sabres, but Leino never lived up to expectations. He had a subpar first season with the Sabres, playing in 71 games and scoring eight goals and 17 assists. That disappointing first campaign was followed by an injury-riddled 2012-13 before he hit rock bottom in 2013-14 when he failed to record a single goal in 58 games and posted just 15 assists to finish with a minus-16 rating. He was expected to make $11 million over the next three seasons, which would have been one of the highest salaries on the team, but he was not productive enough this past season to justify his salary going forward. With the buyout, the Sabres will pay him $7.6 million over the next six years. It is unlikely Leino will have lucrative options in the NHL and may return to Europe to finish his career.

Sabres' Leino Finishes With Zero Goals

News: It's official - after the Sabres' 4-3 shootout loss to the Islanders on Sunday, Ville Leino will finish the 2013-14 season with zero goals scored in 57 games played. Analysis: Ville Leino has scored just 10 goals in 126 games as a Buffalo Sabre after signing a $27 million deal in July 2011. The Sabres tried everything with Leino, but nothing worked - his work ethic was the biggest hurdle, given his inconsistent performances. He finishes the season with zero goals and a minus-16 rating, both career-worsts. The Sabres can still buy out players this summer, and Leino is a prime candidate.

Leino Back in Buffalo Lineup

News: Ville Leino (illness) will play Tuesday against the Devils, the Sabres' official site reports. Analysis: Ville Leino missed Saturday's game against the Lightning due to a migraine but will rejoin the Sabres' lineup for this one, with Nicolas Deslauriers unavailable for Tuesday's contest.

Sabres' Leino Expects To Play Tuesday

News: Ville Leino (illness) expects to play Tuesday against the Devils. Analysis: Ville Leino reported feeling lightheaded during Thursday night's tilt with the Predators, and was later diagnosed with a type of migraine. Leino also described the feeling of his vision being delayed, which is obviously not conducive to playing hockey at a high level. The winger says he's feeling better, but the strange occurrence is certainly troubling for fantasy owners.

Sabres' Leino Will Not Play Saturday

News: Ville Leino (illness) will not play Saturday against the Lightning, Mike Harrington of the Buffalo News reports. Analysis: Coach Ted Nolan didn't elaborate much on Ville Leino's condition Friday, saying only that he "just started not feeling well" during Thursday's tilt. The 30-year-old forward will undergo further medical evaluations, but his reported lightheadedness could be indicative of a head injury.

Sabres' Leino Feeling Light-Headed

News: Sabres coach Ted Nolan said that Ville Leino left Thursday's game because the forward was feeling light-headed, John Vogl of the Buffalo News reports. Analysis: The symptom could be indicative of an illness or head injury, with the former seeming a bit more likely. Ville Leino hasn't done much for fantasy owners this season, and the Buffalo News' Vogl believes that the forward could be a compliance buyout in the offseason. Leino's six-year, $27 million contract, signed in 2011, has been an absolute disaster for the Sabres.

Sabres' Leino Exits With Injury Thursday

News: Ville Leino left Thursday's game due to an upper-body injury, John Vogl of the Buffalo News reports. Analysis: Before he left, Ville Leino extended his pointless streak to 12 games, and he's still yet to score a goal this season. With the campaign nearing an end, he'll only have a few more chances to find twine, and this injury could bring him one step closer to an embarrassing zero-goal season.