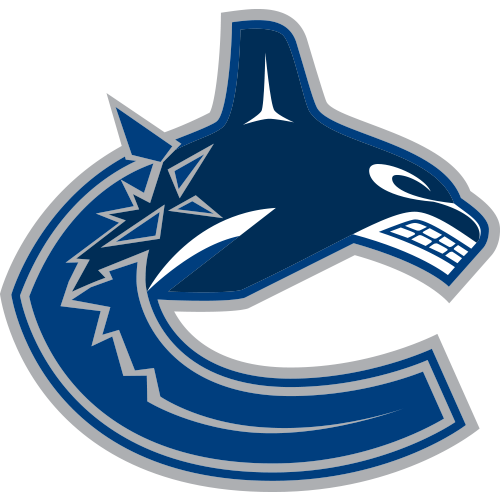 Own

0%

Start

0%

G Rank

NR
Mika Noronen headed overseas

News: According to published reports, Noronen signed a one-year contract with Ak Bars Kazan of the Russian Super League. Analysis: Noronen was expected to serve as the backup to starter Roberto Luongo. He never really lived up to expectations in Buffalo or Vancouver.

Noronen pounded in VAN debut

News: Mika Noronen allowed five goals on just 27 shots in Tuesday's debut for the Canucks in Nashville, as he took the loss. Analysis: Noronen will likely get one start every seven to 10 days, most likely during back-to-back situation. He has minimal Fantasy appeal unless Alex Auld suffers a long-term injury.

Noronen to debut on Tuesday

News: The team's official website is reporting Alex Auld is expected to start Monday's game at Dallas and then Mika Noronen will make his Vancouver debut on Tuesday in Nashville. Analysis: Set your lineups accordingly in all Fantasy leagues which allow daily transactions.

Noronen nears Vancouver debut

News: Mika Noronen has yet to make his debut for the Canucks, as Alex Auld got another start on Saturday against Marty Turco and the Stars in a 2-1 loss. Analysis: Auld is still the man in Vancouver despite the acquisition of Mika Noronen at the break. Expect the duo to split a pair of starts Monday at Dallas and Tuesday at Nashville.

Noronen dealt to the Canucks

News: The Buffalo Sabres traded Mika Noronen, not veteran Martin Biron, to the Vancouver Canucks on Thursday for a second-round pick in the 2006 NHL Entry Draft. Analysis: Noronen will go from an afterthought in Buffalo to serving as the primary backup to Alex Auld in Vancouver. He is only worth Fantasy consideration should Auld go down to a serious injury.

Noronen stuck deep down on bench

News: Mika Noronen has only played in four games this season for Buffalo, as he's stuck on the depth charts behind Ryan Miller and Martin Biron at goaltender. Analysis: Noronen is not worth owning until an injury befalls a starter ahead of him.

Noronen likely odd-man out

News: Mika Noronen will either be returned to Rochester of the AHL or might be part of a trade once Ryan Miller (thumb) returns from his conditioning assignment with the Amerks. Analysis: Miller is expected to back up a hot Martin Biron, who was the subject of trade rumors before heating up once Miller went down. Noronen is likely the odd-man out and will find himself wearing another sweater shortly, whether in the Buffalo organization or elsewhere.

Senators abuse Mika Noronen

News: Noronen made 26 saves on Saturday at Ottawa, but he also allowed seven goals. Analysis: Noronen has allowed 13 goals over his past two starts, raising his GAA from 2.13 to 2.47 during the span.

Buffalo goalie scores goal

News: Mika Noronen became the eighth NHL goalie to score a goal in a regular season game at Toronto Saturday. He was credited with the goal that was inadvertently tapped in by Toronto's Robert Reichel. He also made 17 saves and got the win. Analysis: Noronen should be starting in all leagues, but Fantasy owners shouldn't expect a scoring streak any time soon.

Noronen activated from IR

News: Mika Noronen (groin) was activated from injured reserve on Tuesday. He made 35 saves and allowed two goals in a win over Philadelphia. Analysis: It appears safe to get Noronen back into the active lineup, although with the solid play of Martin Biron in his absence, they will likely split time between the pipes.