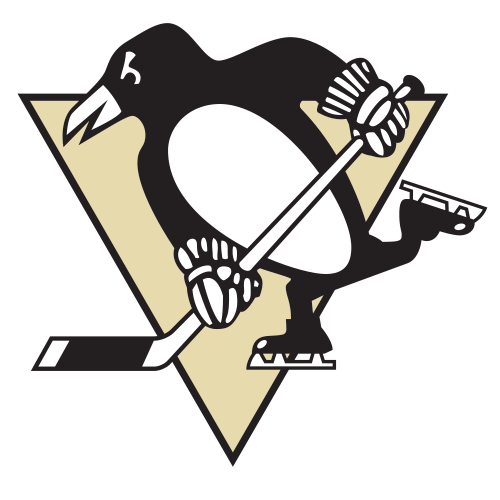 Own

0%

Start

0%

D Rank

NR
Pens Demote Wagner

News: The Penguins have re-assigned Wagner to AHL Wilkes-Barre/Scranton, the team's official site reports. Analysis: Wagner's quick turnaround back to the AHL after his recall Tuesday probably bodes well for a Matt Niskanen return Sunday against the Rangers.

Wagner Gets Called Up Tuesday

News: The Penguins recalled Wagner from Wilkes-Barre on Tuesday. Analysis: Wagner gets the nod only because two of Pittsburgh's regular blueliners, Paul Martin and Matt Niskanen, probably won't play against the Senators.

Guenin traded for Wagner

News: The Blues have traded D Steve Wagner to the Penguins in return for D Nate Guenin. Analysis: Both of these guys are nothing more than organizational depth and have zero Fantasy value.

Blues able to re-sign Wagner

News: The St. Louis Blues have re-signed defenseman Steve Wagner. Terms of the deal announced Tuesday were not disclosed. Analysis: Wagner in 22 games for St. Louis last season. He scored two goals, had two assist and 18 penalty minutes. He had six goals, 16 assists and 38 penalty minutes last season for Peoria of the AHL. He has played in 46 career NHL games, all with the Blues. The Grand Rapids, Minn., native signed as an undrafted free agent in 2007. Wagner is merely organizational depth and can be ignored in Fantasy.

Blues recall two defenders

News: The Sports Xchange reports after calling up Steve Wagner and Andy Wozniewski Sunday, the Blues dressed seven defensemen Monday against Detroit. Wagner was the team's seventh defensemen, as coach Andy Murray elected to make Cam Janssen a healthy scratch. Analysis: Wagner and Wozniewski are just organizational depth right now for the Blues and could be back in the minors shortly. Consider them less than attractive Fantasy options.

Blues demote Whitfield, Wagner

News: The St. Louis Blues have sent C Trent Whitfield and D Steve Wagner down to the AHL. Analysis: Neither of these guys has any Fantasy value at this time.

Wagner assigned to AHL

News: The Blues have assigned D Steve Wagner to Peoria (AHL). Analysis: Wagner was a top-four defenseman in St. Louis, so we're not exactly sure why this move was made. He has spent a lot of time in Peoria over the last few seasons, though, so he just can't seem to stick in the NHL. Continue to ignore him in most formats.

Wagner practices at wing

News: The St. Louis Post-Dispatch reports that Blues D Steve Wagner practiced at left wing on Thursday and could play as a forward on Friday against Anaheim. Analysis: Wagner is usually a top-four defenseman for St. Louis, but he only has two points on the season. Maybe he has some offensive potential we haven't seen yet, however. The Blues play four times in Fantasy Week 8 (Nov. 24-30), so if Wagner produces anything in two games this weekend, you could do worse than using him as in injury-replacement option in deeper leagues for the period.

Wagner chips in with goal Thurs.

News: The Sports Xchange reports the Blues got goals from D Jay McKee, D Steve Wagner and D Eric Brewer during Thursday's 6-1 win against the Stars, giving their defensemen a combined four goals in four games this season. A year ago, the Blues' defensemen accounted for only 15 goals. "We want to add to the offense as much as we can," McKee said. "As defensemen, our main focus is getting the puck to the net. That's what they've been stressing, and we'll continue to do what we're told." Analysis: Wagner got his first goal on a shot from the left point, beating Marty Turco at 17:20 of the second period. It was his third career goal and second point in four games. Wagner is currently a top-four defenseman for St. Louis and could remain there for a long time with all the injuries St. Louis has on their blue line. Wagner has never really been a prime-time offensive player, so despite the goal, he remains a low-end Fantasy option.

Four Blues defensemen vie for job

News: The Sports Xchange reports the Blues have four defensive jobs solidified with Barret Jackman, Eric Brewer, Jay McKee and Erik Johnson. Jackman says the battle for the fifth, sixth and seventh spots will be interesting. The candidates are Steve Wagner, Jeff Woywitka, Roman Polak and Jonus Junland. Analysis: Wagner, Woywitka, Polak and Junland could spend all season shuffling between the NHL and AHL. The fact they will likely be nothing more than lower-pair defenseman also doesn't help their case. It's safe to ignore these players in Fantasy until further notice.