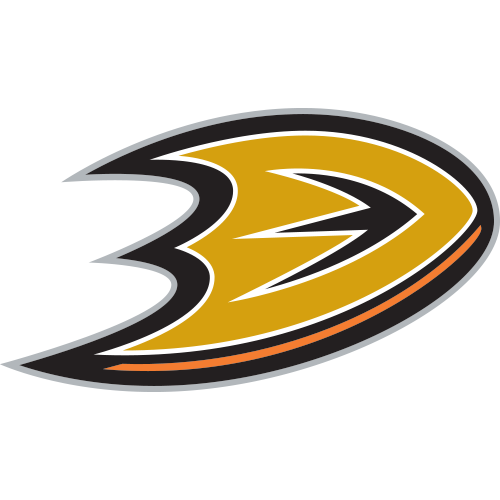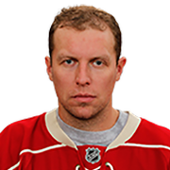 Dany Heatley
#51 LW / Anaheim Ducks / EXP: 12YRS
Height: 6-4
Weight: 220 lb
Age: 34
College: Wisconsin
Own

0%

Start

0%

LW Rank

NR
Ex-NHLer Heatley Inks One-Year Deal In Germany

News: Dany Heatley signed a one-year contract Thursday with the Thomas Sabo Ice Tigers of the German Ice Hockey League, Yahoo! Sports reports. Analysis: Dany Heatley becomes one of the highest-profile players to join the German league, but he's been well past his prime for quite some time. The career 372-goal scorer couldn't hold down a job with the Ducks in 2014-15, and later languished for the Panthers' farm team after he was acquired by the team at the trade deadline. With no NHL teams interested in his services, the 34-year-old Heatley will look to cash in overseas before wrapping up his playing career.

Ducks Deal Heatley To Panthers

News: The Panthers acquired Dany Heatley and a 2015 first-round draft pick from the Ducks on Saturday in exchange for forward Tomas Fleischmann, Eric Stephens of the Orange County Register reports. Analysis: Signed to a one-year deal by the Ducks in the offseason, Dany Heatley suffered a groin injury late in training camp that proved to be a persistent issue through the end of December, limiting him to just six games with the big club before he was waived in December. Heatley has been skating with AHL Norfolk ever since, producing only two goals and seven points in 25 games. It's clear that Heatley is running on fumes at this point in his career, so don't expect his new organization to have much interest in bringing him aboard as a wing option for the parent club. Instead, the trade was made by the Panthers mostly for the purpose of acquiring the draft pick, which will help the team offset the pair of picks they surrendered in a trade with the Devils earlier this week for Jaromir Jagr.

Ducks' Heatley With Report To AHL Squad

News: Dany Heatley will report to AHL Norfolk after he cleared waivers Tuesday. Analysis: There was some belief Dany Heatley's pride might prevent him from accepting an assignment to the minors, but he'll attempt to keep his career alive by restoring some value in Norfolk. If he rediscovers his game against the lesser competition, the Ducks could choose to recall him at some point, or deal him to another NHL team that believes he might have something left in the tank.

Ducks' Heatley Clears Waivers

News: Dany Heatley has cleared waivers, TSN's Darren Dreger reports. Analysis: Dany Heatley will either report to AHL Norfolk or be released by the team. Given his career earnings and status as a former superstar, Heatley might prefer the second option.

Ducks Waive Heatley

News: The Ducks placed Dany Heatley on waivers Monday, TSN.ca reports. Analysis: Dany Heatley was once a 50-goal scorer, but he's been plagued by groin issues for most of this season and has been unable to reintegrate himself into the Anaheim lineup since returning to full health. He was held without a point in six games with the Ducks, and after struggling in 2013-14 for the Wild, it wouldn't be a surprise if he ends up passing through waivers unclaimed. It seems unlikely that an established NHLer like Heatley would be reluctant to report to the minors, so the Ducks could grant Heatley his unconditional release if he opts not to report to AHL Norfolk.

Ducks Activate Heatley

News: Dany Heatley (groin) was activated from injured reserve Tuesday. Analysis: Dany Heatley is considered ready to play after taking part in a conditioning stint at AHL Norfolk over the past several days, but there's no guarantee he'll slot back into the Anaheim lineup right away. The Ducks are riding a seven-game winning streak and have gotten strong production from their top three lines, which may make coach Bruce Boudreau reluctant to break up that continuing by reinserting Heatley.

Heatley Rejoins Ducks

News: Dany Heatley (groin) rejoined the Ducks on Monday after completing his rehab assignment at AHL Norfolk, but has yet to be formally activated from injured reserve, Eric Stephens of the Orange County Register reports. Analysis: Dany Heatley appears to be healthy right now, but with no opening currently existing in the Ducks' lineup, it appears the forward will simply continue practicing with the team until further notice. The veteran once looked like he could ascend to a top-line role with the Ducks during training camp, but the groin injury ultimately required surgery, quashing those hopes. He'll likely have to settle for a third-line role once he eventually does get activated from IR.

Ducks' Heatley Sent To AHL For Conditioning

News: Dany Heatley (groin) was sent to AHL Norfolk on Thursday on a long-term conditioning loan, Eric Stephens of the Orange County Register reports. Analysis: The Ducks revealed Wednesday that Dany Heatley underwent surgery last month to correct a persistent groin issue, and with the veteran forward now recovered from the procedure, he'll test things out in the minors. Heatley is expected to play for Norfolk in their games Friday and Saturday, after which he could be cleared to meet the Ducks in Toronto before the weekend concludes. He's been limited to just four games with the Ducks this season, after inking a one-year, $1 million deal over the summer.

Ducks' Heatley (Groin) Close To Returning

News: Dany Heatley (groin) reportedly underwent surgery last month, but is now close to returning to the lineup, Elliott Teaford of the Los Angeles News Group reports. Analysis: Dany Heatley missed an extended period at the beginning of the season due to the groin injury, returning for a short stint but being a healthy scratch for all but two games. He was placed on injured reserve Nov. 14 with the groin injury that could have contributed to his poor performance. Heatley appears to be closing in on a return, but it remains to be seen whether he will become a consistent contributor for the Ducks moving forward.

Ducks' Heatley Back Practicing

News: Dany Heatley (groin) participated in Monday's practice, Eric Stephens of the Orange County Register reports. Analysis: Dany Heatley has missed nearly an entire month while recovering from a groin setback that cost him nearly all of October. It once appeared that he would have a chance to step into a top-line role alongside Ryan Getzlaf and Corey Perry, but those hopes may have fallen by the wayside with Matt Beleskey since taking advantage of the opportunity.