Fight Hunger Bowl to be first FBS game with 2 female officials
The game between Washington and BYU will be worked by a C-USA crew featuring Sarah Thomas and Maia Chaka.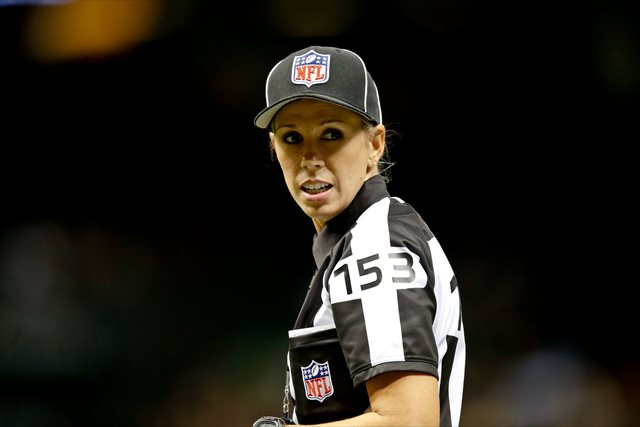 History will be made at the 2013 Fight Hunger Bowl, with the game set to be the first-ever FBS contest featuring two female officials.
The Conference USA crew assigned to the Dec. 27 matchup between Washington and BYU will feature both head linesman Maia Chaka and line judge Sarah Thomas. NCAA coordinator of officials Rogers Redding confirmed to the Associated Press that Chaka and Thomas will the first pair of officials to work an FBS game.
Thomas became the first female official in major college football in 2007, and the first to work a bowl game in 2009 when she officiated the Little Caesars Pizza Bowl.
A Division II game earlier this season between Birmingham, Ala.'s Miles College and Lane College of Jackson, Tenn. was the first with a majority female crew, when Sebrina Brunson, Yvonda Lewis, Tangela Mitchell and Krystle Apellaniz made up four members of the seven-"man" officiating contingent.
The Huskies are a 3-point favorite over the Cougars after both teams finished 8-4 in the regular season.
Show Comments
Hide Comments
Ousted by a school despite not being charged with a crime, Faulk is clawing his way to the...

Sometimes spring practice is about avoiding the negatives as much as it is building moment...

Baylor is moving to dismiss the lawsuit, filed in January, on a two-year statute of limita...
USF senior Hassan Childs was injured in a shooting on Saturday night

It looks like LSU is moving towards having a beer garden for its home games

HB1249 would allow Arkansans with a certain permit to carry guns almost anywhere in the st...