Idaho-Florida declared no contest, rescheduled for 2017
The Idaho at Florida game that was weathered out last week has been declared a no contest and has been rescheduled for 2017.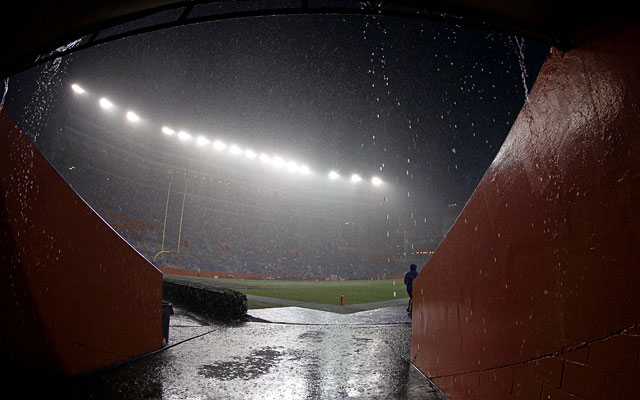 Idaho will not have to make a return trip to Gainesville this year.
We finally have a resolution to the Idaho-Florida game that was canceled last weekend due to intense storms in the area, as the game has been declared a no contest. Which basically means it never happened, nor will it happen any time this season.
Instead, the game has been rescheduled for the 2017 season -- get your tickets now! -- and Florida has agreed to pay Idaho the full $975,000 it would have owed had the game been played. So that's a pretty good road trip for the Vandals. You take the paycheck game and you get the paycheck, but not the loss.
Florida will also give any fan who purchased a ticket to the game a full refund.
Show Comments
Hide Comments
Checking in with what you should know ahead of the start of another exciting college football...

Antonio Callaway should be ready to go for Week 1, according to Jim McElwain

Licensing officials requested that a fan site take down Alabama's O.J. killed Clemson shir...
The QB-turned-WR violated of the school's code of conduct

When comparing the Alabama and Ohio State coaches, well, there really is no comparison

The Sooners will run the gauntlet to start the season while trying to stay in title conten...