Idaho-Florida declared no contest, rescheduled for 2017
The Idaho at Florida game that was weathered out last week has been declared a no contest and has been rescheduled for 2017.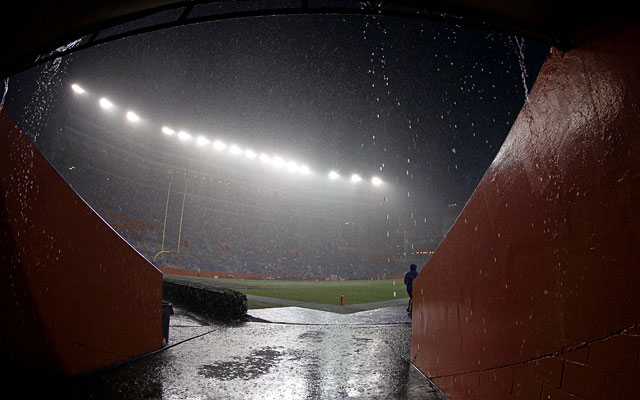 Idaho will not have to make a return trip to Gainesville this year.
We finally have a resolution to the Idaho-Florida game that was canceled last weekend due to intense storms in the area, as the game has been declared a no contest. Which basically means it never happened, nor will it happen any time this season.
Instead, the game has been rescheduled for the 2017 season -- get your tickets now! -- and Florida has agreed to pay Idaho the full $975,000 it would have owed had the game been played. So that's a pretty good road trip for the Vandals. You take the paycheck game and you get the paycheck, but not the loss.
Florida will also give any fan who purchased a ticket to the game a full refund.
Ole Miss is teetering after its coach had no choice but to resign over a pattern of miscon...

He may not be a national name, but the folks in Oxford are familiar with their new interim...

Ole Miss is in for a long drought after the abrupt resignation of coach Hugh Freeze
Freeze resigned from Ole Miss in light of a 'pattern of personal misconduct'

The loaded Alabama running back depth chart is losing one name

Give the first-year coach of the Tigers a little bit of time, and he'll be fine