'Jeopardy' contestants stumped by Johnny Manziel question
Not everyone is aware of the fact that Johnny Manziel went to Texas A&M.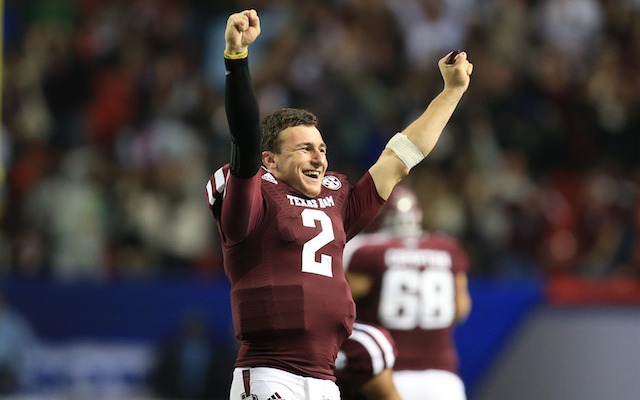 The game show Jeopardy managed to do the impossible this week: It found three people in America who don't know where Johnny Manziel went to college.
Johnny Football's name came up as the contestants worked their way through a category about 'Heisman Schools.'
For $400, Jeopardy host Alex Trebek wanted to know where Manziel went to college. One contestant took a guess. She was wrong. 
Show Comments
Hide Comments
The television schedule announcements are rolling in for Week 1 in college football

Florida State's favored to win the ACC but that doesn't make it the best play

Fedora has gone 40-25 in five seasons with the Tar Heels
We ranked each of the 14 ACC teams by its strength of schedule in 2017

The three players attempted to rob a fellow student but claimed it was a prank gone wrong

Unique Brissett was pretending to be a WR with scholarship offers from multiple Power Five...