'Jeopardy' contestants stumped by Johnny Manziel question
Not everyone is aware of the fact that Johnny Manziel went to Texas A&M.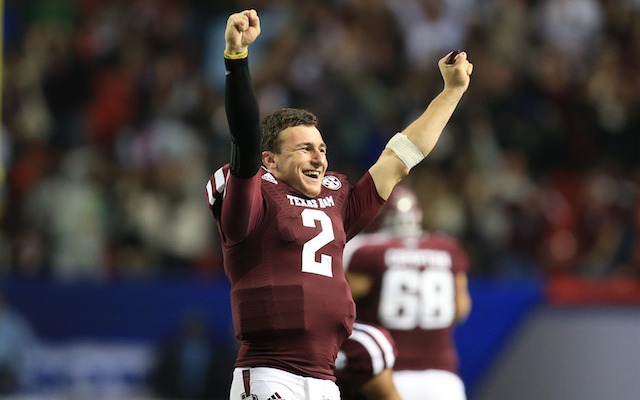 The game show Jeopardy managed to do the impossible this week: It found three people in America who don't know where Johnny Manziel went to college.
Johnny Football's name came up as the contestants worked their way through a category about 'Heisman Schools.'
For $400, Jeopardy host Alex Trebek wanted to know where Manziel went to college. One contestant took a guess. She was wrong. 
Show Comments
Hide Comments
Here's a look at the lines for a five-day slate of games for the opening week of the 2016...

One special teams contributor will don the legendary coach's number on game days for the H...

Harbaugh, who coached Kaepernick in San Francisco, weighed in on the controversy
Checking in with what you should know ahead of the start of another exciting college football...

Antonio Callaway should be ready to go for Week 1, according to Jim McElwain

Licensing officials requested that a fan site take down Alabama's O.J. killed Clemson shir...