Michigan's Nike contract worth $169 million, richest in college sports
Michigan's switch from Adidas to Nike has earned it the richest apparel contract in college sports, even if it reportedly could have earned even more from its competitors.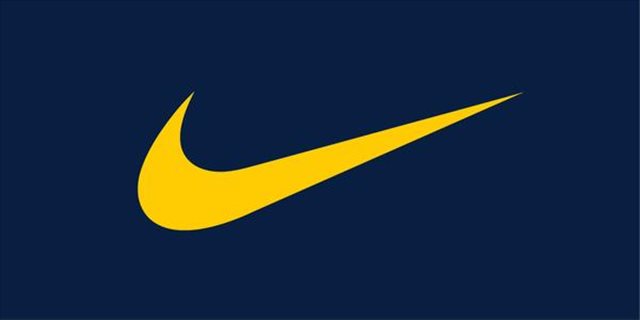 There's a new champion in the apparel contract arms race ... for now, anyway.
Michigan revealed the details of its new all-sports apparel contract with Nike on Wednesday, per MLive.com, a contract that will pay it a record $169 million through 2027. The Wolverines will receive $80.2 million in apparel over the life of the deal and $76.8 million in cash.
After an initial "signing bonus" of $12 million, Michigan will receive between $10.1 million and $10.9 million per season -- the richest apparel contract in college athletics. Per MLive.com, Texas checks in as the runner-up among public schools at $5.56-$5.76 million per year.
When signed in 2007, Michigan's previous apparel contract with Adidas had been the most lucrative of its kind. Nonetheless, athletic director Jim Hackett announced the Wolverines' decision to switch from Adidas to Nike in a statement last week.
"After careful consideration, the right partner for the University of Michigan was Nike," Hackett said. "This decision, this partnership is about more than Michigan athletics; at the core, it is about our University community and it is about two great names reuniting for an opportunity that speaks to more than uniforms and apparel."
The Adidas contract expires at the end of July 2016, with the Nike agreement replacing it the following August.
ESPN reported Wednesday that Hackett wasn't bluffing when he talked about making the decision on "more" than just the financial bottom line -- that, in fact, Nike had offered the lowest bid of the three submitted by Adidas, the Swoosh, and Under Armour.
Nonetheless, the deal still dwarfs those recently signed by Nike with other prominent schools, as MLive reports: 
In February, Nike extended its contract with Florida through 2024, netting the Gators from $3.1 million to 3.5 million per year in Nike products. That deal did not include an annual cash payment, however. Prior to that, Tennessee secured an eight-year contract through 2023 worth nearly $4 million annually in merchandise and cash. The Vols' deal also came with a $2 million signing bonus.
Earn more than double what Florida got from the same company just five months ago, and make your basketball program happy, and purportedly make Jim Harbaugh happy? Highest bid or not, that seems like a win-win situation all the way around.
Show Comments
Hide Comments
From graduate transfer to alcohol in stadiums, here's what's on tap for the SEC spring mee...

A roommate of Josh Smith reportedly suffered a broken nose, broken teeth, and other damage...

Looking for value picks and long shots in the SEC conference title odds
Ranking each of the 14 SEC teams by their 2017 strength of schedule

Ohio State is favored to win the Big Ten, but is it the best bet?

USC enters as the favorite, but are the Trojans the best bet?