Report: Tommie Frazier elected to College Football Hall of Fame
The Sporting News reports that Nebraska legend Tommie Frazier has -- finally -- been elected to the College Football Hall of Fame.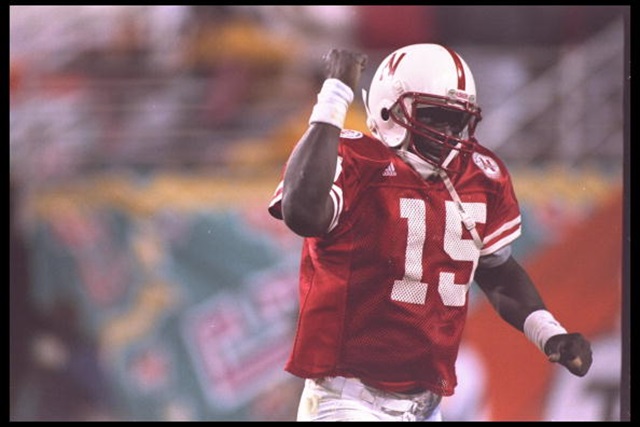 The head-scratchingest wait in college football is reportedly finally over.
Nebraska quarterbacking legend Tommie Frazier has finally won election to the College Football Hall of Fame, according to the Sporting News' Matt Hayes. The 2013 class of inductees is set to be officially unveiled Tuesday and will include 12 players and two coaches elected from its 2013 ballot of 82 nominees.
Though Frazier has hardly been alone among the ranks of college football greats whose exclusion has seemed inexplicable -- also still waiting are Orlando Pace, Raghib Ismail, Vinny Testaverde, the late Derrick Thomas, etc. -- his repeated snubbing from the Hall has drawn the most attention of all, given his role in his Huskers' back-to-back national titles and staggering personal resume: two undefeated national championship seasons, four Big 8 championships, 83 touchdowns, 6,266 yards from scrimmage, a 33-3 record as a starter, and more personal accolades than could fit in this space.
The National Football Foundation, which oversees the Hall of Fame, requires players to wait 10 years after playing their last collegiate game before becoming eligible -- meaning Frazier (who graduated after winning his second national title in 1995) has been on the ballot since 2006. His exclusion until now may be due to an unofficial policy not to elect players from the same school to consecutive Hall of Fame classes, and an abundance of deserving candidates from Tom Osborne's powerhouse program of the '80s and '90s.
But as we've written in this space before, if the end result of the policy is that it takes until the year 2013 for Tommie Frazier -- inarguably the best player from arguably the best team of all-time -- to gain entrance to the Hall of Fame, it's time to change the policy. One more time for emphasis:
Show Comments
Hide Comments
Fitzerald is already the program's leader with 77 wins

Darryl Rudolph was just 55 years old

The Michigan coach nearly caused an international incident throwing a football
Using college stats and math to determine which FBS quarterbacks will be the most successf...

The LSU quarterback has been dealing with back issues for some time

Moss, a tight end, announced his decision to transfer from NC State this spring